Exclusive: Undertaking L.A., Taking Death By Storm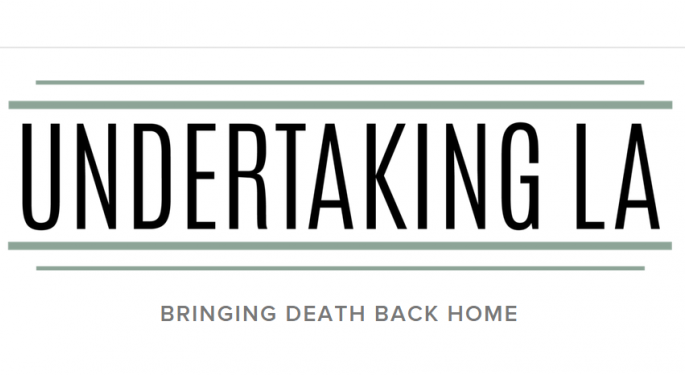 "As a business, the funeral industry has developed by selling a certain type of 'dignity.' Dignity is having a well-orchestrated final moment for the family, complete with a well-orchestrated corpse. Funeral directors become like directors for the stage, curating the evening's performance. The corpse is the star of the show and pains are taken to make sure the fourth wall is never broken, that the corpse does not interact with the audience and spoil the illusion." –Caitlin Doughty, Undertaking L.A.
Opening a new funeral home can be quite the undertaking, particularly when that funeral home is actively disrupting a century-old industry with firm roots in family business and somber privacy.
Licensed morticians Amber Carvaly and Caitlin Doughty have hefted this responsibility and began making waves with their venture, Undertaking L.A. – a funeral home that encourages families to be as involved as they would like with the death care process. While the approach Doughty and Carvaly promote comes across as groundbreaking, the concept of overhauling the death care industry is more of a reversion to the past than anything unprecedented.
As Doughty explained, "Death and dying happened in the home for hundreds of years of American history. In the twentieth century, the rise of the medical and funeral industries have [sic.] taken dying and the dead body behind closed doors to be handled by 'professionals.'"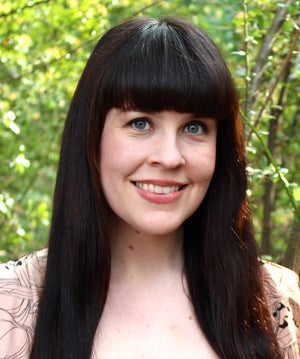 Caitlin Doughty, Undertaking L.A.
Doughty, Carvaly and like-minded individuals (dubbed "Members of the Order of the Good Death") are working to combat the prevalent and unhealthy death phobia that ravages America, "When society divorces itself from the realities of death, what was once public and familiar is now hidden and unfamiliar," Doughty attested. "[D]eath itself is natural, but the death anxiety of modern culture is not."
Carvaly added, "We all know we are going to die, and it is a discussion we can have any time – even if the thought of death is years away."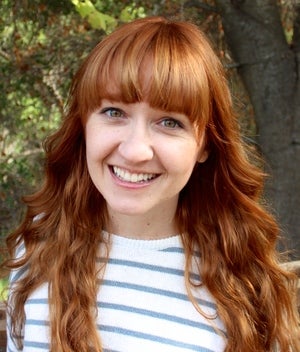 Amber Carvaly, Undertaking L.A.
Besides transferring control of beloved ones' deaths back into the hands of those who knew them best, the family and friends of the deceased, Doughty strongly supports unveiling the industry from the secrecy that seems to loom as "standard practice procedures." One consequence of this perspective is to help families strip away unnecessary costs of death care and illuminate the distinctions between what is illegal and what has come to be expected as industry standards.
Related Link: Demystifying The Funeral Industry
Benzinga had the unparalleled opportunity to speak with Carvaly about the industry, Undertaking L.A.'s unique approach to death and financial readiness.
Benzinga: What are some of the most common misconceptions regarding death care and finances that you have personally noticed?
Amber Carvaly: The first is that people believe the current funeral industry operates like non-profit. This is unfortunately not true. A funeral home is a business.
In general, people seem – understandably – to be pretty upset about spending any amount of money on a disposition, feeling that the funeral home should be there just to help people, not make money. But, the fact of the matter is that it's incredibly expensive to run a funeral home and cemetery. Overhead and labor alone can set a home back a staggering amount.
The second misconception is that the reason it's so expensive is because the employees make an incredible amount of money.
This is also completely untrue. Many people struggle to earn a suitable living wage and fall victim to the same stresses of how to pay the bills, save money, while keeping their head above water.
A safe average is around $12–$15 an hour, which after taxes, is hardly enough to live on if you are single and trying to get ahead in Los Angeles. It's even harder to live on in a dual income home if your partner is making roughly the same and you add trying to take care of children or ailing parents to the mix.
BZ: What does Undertaking L.A. do?
The goal is that instead of you calling a funeral home and having the body picked up and swept out in the dead of night, that you commit to taking at least 24 hours to keep the body at home. This allows you to process that the death has occurred, which gives time for self-reflection and the ability to pause, breathe and make a more sound decision in the coming hours. The body, under normal circumstances, will be safe and you will not be jeopardizing your health and safety, as people are quick to believe.
We would come to your home and help you wash and prepare the body for services, which is how it used to be done, and is still done all over the world. In Judaism, the Chevra Kadisha, a group of either all male or all females, are called in to wash and shroud the body while reciting prayers specific to this ritual. They will often finish the ceremony by sprinkling the sands of Jerusalem onto the dead so that they can return to the earth from which they came.
I performed this ritual for my own grandfather before I ever worked on a dead body and I am a better person for it.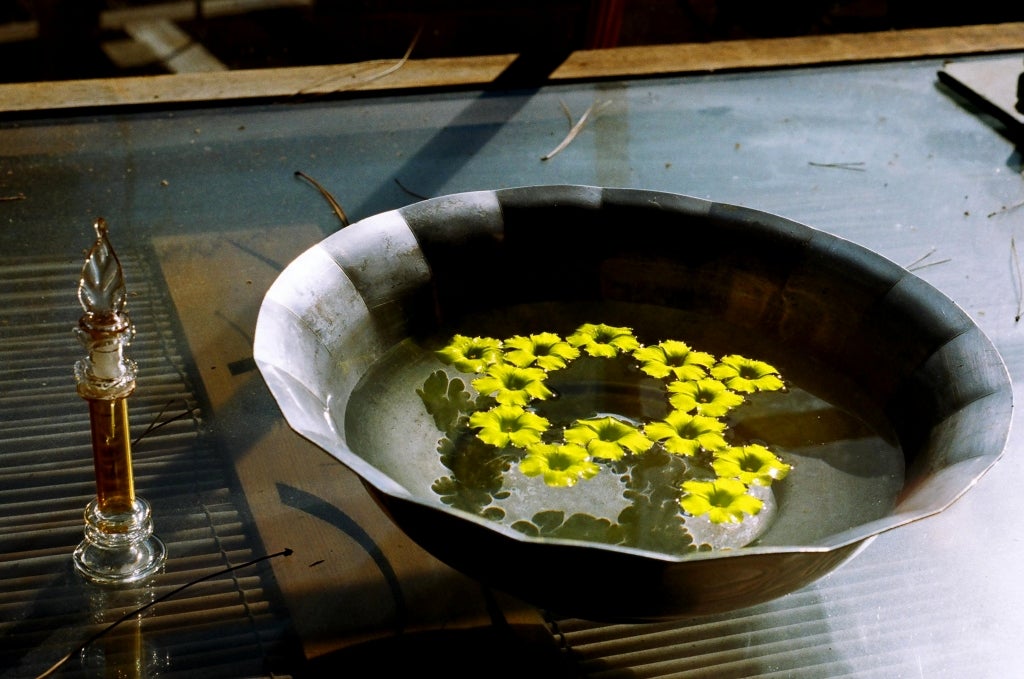 Ritual cleaning materials, The Order Of The Good Death
It is also extremely special, as it is considered the ultimate kindness as it is the only favor that can never be returned.
I think that in a society so incredibly disconnected from one another that we are ready to reintroduce these modified rituals. Technology is a wonderful tool and advancement for us, but I think that there are sacrifices to our humanity because of it. I think Undertaking L.A. has the possibility to both change, and hold sacred, some of the last universal truths about living and keep us connected to the flesh when everything around us is designed to pull us farther and farther away from it. We are in a unique position to create a model for evolution, which is an incredible privilege to have.
BZ: How can bereaved families/loved ones handle the temptation to "upgrade" on funeral expenses? Is there a way to handle feeling guilty?
AC: I think there is this general idea that funeral home employees sell you on expensive items because they make a commission off of it. While I'm sure there are homes where this is the case, more often than not, employees are simply told to upsell simply because that is part of their job.
I think that having a middleman can be a good idea. In my opinion, the person closest to the deceased should be the last person having to sit there and make these difficult financial decisions.
However, I've said it before to others, and I am sure I'll say it again. If you want to avoid being in a situation where you feel pressured to pick items you don't need, you should plan ahead! No one likes to have these discussions, but I can promise you the discomfort now will be nothing compare[d] to what you will experience later.
BZ: What do families need to do after the decedent has arrived at the funeral home?
AC: The answer to this can vary, as it depends on what they have already done.
In general, this is how the process goes:
The family sets up a time to come in for an arrangement conference. The service arranger will gather the paperwork they have on your loved one. In general, the embalmer will have filled out an intake form and assessed the current status of your loved one's body. This is necessary for the arranger to know in case you will need to purchase an oversized casket, or perhaps be told not to bring in anything low cut because your loved one had an autopsy and has large incisions they may think are best to be covered.
The arranger will ask you to bring in any legal documents that will aide in filling out the necessary information for a death certificate, and they will help fill in the informant section with you so that they may submit it to a doctor later to have it signed off on so that it can then be sent to the vital records department for verification. This is necessary so that they can obtain a burial permit, also known as a disposition permit, which allows you to bury or cremate the body.
The arranger will then ask you what your wishes are for the body. They will explain to you that if you choose burial and would like to hold a viewing, that they require the body to be embalmed. However, there is no law that says the body has to be embalmed for a viewing. This is a policy of the funeral home, but they are within their rights [as a business] to require this.
If you decide to cremate, they will arrange that for you, but they still may ask if you would like to hold a viewing first.
You will discuss any services that you may want, and then they will take you to the casket room to make a selection. If you are choosing cremation, then they will help you select an urn.
Next, they will discuss a memorial tablet/market and what you would like put on it.
They will discuss clothing that you should bring in, and at some point, you will have to make a return trip, unless you thought ahead and have brought something with you. I would suggest making sure that you remember to bring underwear and socks when applicable.
There will also be talk of guest books and memorial folders to have at the service. They may also discuss flowers, if it is a home that has that option on site as well.
Related Link: Bloc's Coding Bootcamp Initiative, The Funeral Industry And A Success Story
BZ: What do you feel sets Undertaking L.A. apart? Why is it such a necessary player in the industry?
AC: It's important to note that Undertaking L.A. provides everything that its competitors do, just on a smaller scale.
I get asked a lot about what we actually do, and my answer is, 'Everything that a normal funeral home does. Yes. We are a funeral home.'
However, what makes us different is that we have a very boutique approach. We are the next generation of Mom and Pop businesses. We are two girls who have figured out how to pave our own way in a market that is increasingly wiping out smaller businesses because of our desire for the cheap and easy, and I believe that despite that, we can find success by educating people on the value of a funeral service.
We accomplish this by focusing on small and intimate services revolved around minimalism that allows us to offer exceptional family interaction, while still keeping our costs low. We supplement hours that would be outsourced to a home by teaching you how to do certain things for yourself. We are passing on our knowledge in effort to live an "each one teach one" type philosophy, which I think is a really powerful attitude and way of living.
In part two of Benzinga's interview with Amber Carvaly, money-saving advice is shared.
Image Credits: All images have been obtained, with explicit permission, from Undertaking L.A. and Amber Carvaly.
Posted-In: Amber Carvaly Caitlin DoughtySuccess Stories Small Business Exclusives Personal Finance Interview General Best of Benzinga
View Comments and Join the Discussion!