4.7 Million Reasons To Watch This Apple Pay Rewards Program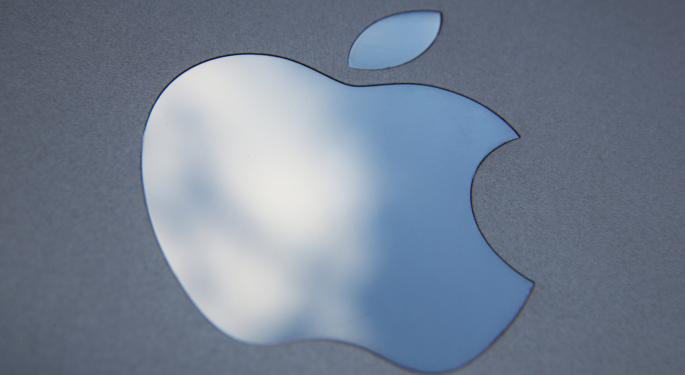 Apple Inc.'s (NASDAQ: AAPL) mobile payment solution has been very popular with iPhone users even though it launched with one missing feature: rewards. That changed this week when Thanx, a loyalty and retention marketing company, announced that it is now compatible with Apple Pay.
"One of the key elements of Apple Pay -- and kind of the brilliant stroke on Apple's part -- is that they built the entire system on top of the existing payment infrastructure," Zach Goldstein, founder and CEO of Thanx, told Benzinga.
"This allowed them to deliver an effortless experience. It also allowed them to deliver this very high level of security where they're not actually storing the credit card number."
Goldstein said that parallels what Thanx has done at banks. "We built loyalty programs and rewards tools that layer directly on the existing payment infrastructure... We don't store any card numbers. We use the exact same tokenization that Apple uses.
"Where those come together is actually at the credit card networks -- at the Visa, MasterCard, etc., level," he added. "We don't have a direct relationship with Apple or Apple Pay, per se. There's no open API. But because we're built on the same payment rails, we are able to basically run things regardless of whether you use your plastic card or Apple Pay."
Related Link: Could Hewlett-Packard's Sprout Threaten Apple's Dominance With Creative Professionals?
Helping Merchants
Consumers may never realize where their rewards come from, but Thanx wants to be in the background, helping things along.
"What we do at Thanx is help merchants build deeper relationships with their customers," Goldstein explained. "The challenge is that, in the offline retail world, businesses often don't know who their best customers are, let alone have the tools to engage more personally with them. We make that effortless by connecting merchants to their customers."
In the olden days, merchants solved this problem with point-of-sale loyalty programs. This required new hardware integration and a hefty investment.
"Quite frankly, it's a hassle for consumers," Goldstein continued. "They have to remember to engage with the program every single time they walk into the store. The fact is, most don't."
Thanx believes its approach, which does not require merchant integration, is much easier. "It's also easier for the consumer in that all the consumer does is pay as usual whether they're paying with their credit or debit card -- or now with Apple Pay," Goldstein added.
Related Link: IDC: Apple's Tablet Market Share Slips 6%
4.7 Million Reasons To Thrive
Thanx announced this week that it had secured $4.7 million in Series A funding led by Sequoia Capital. "What we want is to bring these great tools to more merchants," Goldstein said.
"We'll be growing our sales and engineering team. We'll be expanding our geographic footprint so that we can deliver more and more sophisticated tools and deliver them to more and more businesses across the country."
Disclosure: At the time of this writing, Louis Bedigian had no position in the equities mentioned in this report.
Posted-In: Apple Apple Pay FintechBZ mastercard Thanx visaStartups Tech Best of Benzinga
View Comments and Join the Discussion!