#PreMarket Prep Guest List For The Week of March 3, 2014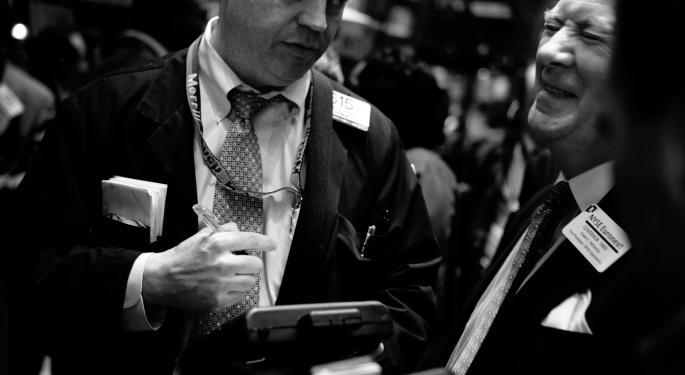 There is an interesting slate of guests for the week's #PreMarket Prep broadcast, sponsored by OptionsHouse.
Some recurring guest will be joining in, along with new voices who have yet to bring their market perspective to the audience.  
Tune into the show at 8:00 am EST Monday-Friday here. 
Monday, March 3, 8:35 a.m.
Alan Brochstein (@Invest420), 420 Investor, Cannabis Financial Analyst
Marketfy's 420 Investor will begin every week be discussing the latest in cannabis stocks.
9:00 a.m.
Rich Tullo (@richtullo), Director of Research at Albert Fried & Company
Rich will be discussing Comcast, TiVO and Netflix in addition to streaming services and cable companies.
Tuesday, March 4, 8:35 a.m.
Nic Chahine (@racernic), Creating income with options spreads
Nic will join the show every Tuesday to discuss the week's options outlook.
Wednesday, March 5, 8:35 a.m.
Harlan Pyan (@AllAboutTrends), CEO of All About Trends
AAT is a subscription-based newsletter service focused on helping individuals secure consistent profits in the market by trading what they see, not what they think, hear or fear.
9:00 a.m.
Ross Weiner (@CapCube), President and CEO, Gemsco Capital
An accomplished investment professional and entrepreneur with high-level real estate investment expertise. Proficient in private and public market transactions, multiple asset classes, and sophisticated transaction and financial structures.
Thursday, March 6, 8:35 a.m.
Fari Hamzei (@HamzeiAnalytics), Founder of Hamzei Analytics
Fari will join the show every Thursday, bringing his wealth of knowledge on aggressive equity options and index futures trends.
9:00 a.m.
Rachel Fox (@FoxonStocks), FoxonStocks.com
16-year old stock trader & actress on Desperate Housewives, Melissa & Joey. Day trader in the stock market, having a 30.4% return on her investments in 2012. Her stock trading blog, Fox on Stocks, provides insight into the stock market, and education for people wishing to learn more about investing.
Friday, March 7, 8:35 a.m.
Joe Gits (@smainfo), CEO & Founder at Social Market Analytics
Joe is a pioneer in the emergence and growth of quantitative trading systems. He will join the show at the end of every week to discuss the under-the-radar stocks that travel on social media.
Posted-In: Alan Brochstein Fari Hamzei Harlan Pyan Nic Chahine Rachel Fox Rich TulloPre-Market Outlook General Best of Benzinga
View Comments and Join the Discussion!