Now Is The Best Time To Make Use Of A New Rewards Card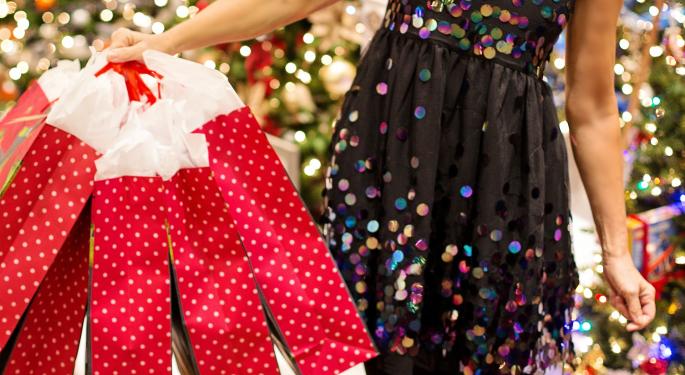 Do you have a rewards credit card? If not, now is the perfect time to consider one. The holiday season provides two motivating factors: special rewards offers from credit card issuers and the increased spending necessary to take advantage of those offers.
Many cards offer signup bonuses of hundreds of dollars, or the equivalent in points or miles, if you make a certain dollar amount of purchases within an introductory period. For example, a $500 bonus if you spend $3,000 on purchases within the first three months after opening the account. You may find an offer with a 0 percent introductory annual percentage rate (APR), furthering your benefits if you will carry a balance from holiday purchases.
According to the National Retail Foundation, the average consumer is expected to spend just over $1,000 during the 2018 holiday season. Extra holiday spending may put tempting bonus offers within your reach.
However, to make the most of a rewards card, the rewards program should match your spending habits. Are you more likely to redeem cash back rewards or travel miles? Is a rewards card directly associated with your favorite merchant, airline, or hotel? Do rewards multipliers match your typical purchases?
Don't fall into the trap of spending more than you planned just to get a bonus or focus so much on the rewards that you forget about other aspects of your credit card — especially the APR.
If you tend to carry a regular balance each month, the interest rate is far more important than the rewards. According to CreditCards.com, the average interest rate on all credit cards is over 17 percent, including a 17.13 percent average for rewards cards. Most rewards cards give rewards between 1-5 percent. Given the rate difference, it won't take long for interest charges on carried balances to wipe out any rewards.
Interest charges aren't the only charges to consider. Check all card offers for annual fees and other possible charges, such as foreign transaction or balance transfer fees. Balance all likely charges against your rewards, considering long-term rewards as well as bonus savings.
Does the card have redemption limits or expiration dates? Make sure that you're likely to redeem all the points you earn with any card. Also, compare the remaining card perks such as alert packages, insurance/fraud protection, and free credit scores.
Ready to make your rewards card choice? Not yet. You've analyzed your shopping habits and reviewed the pros and cons of potential cards, but will you qualify for your preferred choices?
Check your credit score, but don't stop there. Review your credit reports for any errors or signs of fraud that could be dropping your credit score.
Is your preferred rewards card within reach? Congratulations. Enjoy your bonuses and make the most of your ongoing rewards program with responsible spending.
If your credit score or income isn't sufficient to qualify for your preferred card, you can settle for a card with fewer rewards and perks – but you're probably better off waiting for a rewards card and focusing on putting your finances in order. Assess your finances honestly and set a goal to improve your credit score by keeping spending under control and paying bills on time. With effort, you'll be ready for the best rewards card offers in the 2019 holiday season.
Credit cards can be an effective way to manage money, improve credit, earn points, and travel with perks if used the right way. Benzinga's personal finance staff provides tips on using credit cards effectively.
Related Links:
A Brief Look At 5,500 Years Of Credit History
Check Your Credit Cards, You Might Be Able To Price-Match Anything
The preceding article is from one of our external contributors. It does not represent the opinion of Benzinga and has not been edited.
Posted-In: contributor contributors credit cardsPersonal Finance Best of Benzinga
View Comments and Join the Discussion!