8 Life Lessons from the World's Richest People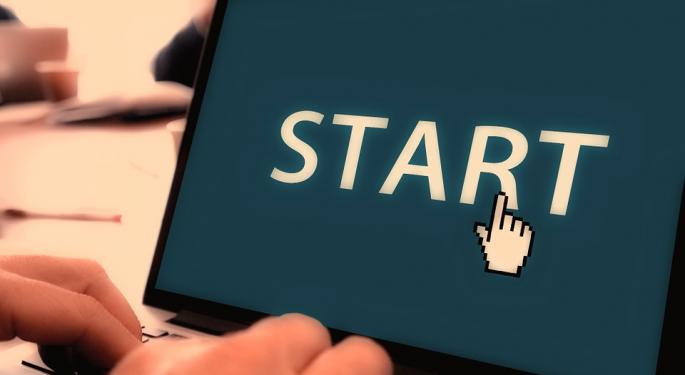 One of the most important aspects of maintaining a healthy financial lifestyle is to seek mentorship from others. Many other people have succeeded in creating wealth for themselves and by using them as inspiration, you will be surrounded by people who can help guide you to your own goals.
Here we have compiled some life lessons from some of the richest people from around the world. All of these people made their money in different ways, but they have valuable lessons to share about what they learned along the way.
Mark Zuckerberg
Mark Zuckerberg teaches us that you are never too young to start your own company or follow through on your dreams. He started Facebook in 2004 from his dorm room at Harvard University. The project started out as something to connect students at Harvard, but soon spread to other colleges like Columbia, Brown and Yale. Zuckerberg and his friends had a realization that Facebook could be something very popular.
They ended up dropping out of college and moving to California to set up an official office. At the time, they probably did not realize just how popular Facebook would be, gaining one billion users by 2012.
While not everybody should expect to achieve results as quickly as Zuckerberg has – at age 31, he is worth $46 billion – he is a great role model for those who are interested in entrepreneurship. Many people want to start their own business but believe they are too young, don't have enough money, don't have a good enough idea, etc. Remember that when Zuckerberg started Facebook, he didn't have a lot of fancy resources. He just had his computer and was plugging away in his tiny little dorm room.
He had a hunch that Facebook might work out, and he dropped out to pursue his dream. The world might have a lot more young entrepreneurs if people acted on their dreams.
Bill Gates
Bill Gates is currently ranked as the world's wealthiest person, worth an estimated $77 billion. Gates took an early interest in computer programming as a child and wrote many of his own programs as an adolescent. During college at Harvard, Gates and his friends realized they really wanted to start their own computer software company.
This was during the 1970s when computers were just beginning to be used. Gates had the foresight to know that this could be something very big and with that he dropped out of college. Within a year of leaving college, Gates founded Microsoft.
As the wealthiest man in the world, Gates has learned to be very appreciative. He once said, "There is a certain responsibility that accrued to me when I got to this unexpected position." He and his wife started the Bill & Melinda Gates Foundation, which is dedicated to addressing poverty, education, and healthcare. It is the largest foundation in the world. The Gates give large amounts of their wealth to other charities.
Even if you are not as wealthy as Bill Gates, you can still take time to appreciate the people who have helped to get you where you are today. Your family, your friends, your teachers have all contributed to your success – so make sure you thank them for their help.
Oprah Winfrey
Oprah is best known for her television show, The Oprah Winfrey Show, which was the highest rated daytime talked show in American history.
Winfrey is the wealthiest African-American of the 20th century and the only woman African-American billionaire. She endured many struggles as a child including growing up in poverty and teenage pregnancy.
Winfrey offers this piece of advice: "Do you believe that you are worthy of happiness? Do you believe that happiness, success abundance, comfort, fulfillment, peace, joy, love is a part of your birthright? Or do you believe something else? Because you will manifest the life that you believe."
Our thoughts become our reality. The people who become successful wake up every morning knowing that they are successful. People who doubt themselves inevitably end up not becoming successful, because they create obstacles for themselves in their own minds.
Elon Musk
While some people are well-known for just one idea, Musk has been a part of many. He got his start as one of the co-founders of PayPal in 1998. After PayPal, Musk became interested in space exploration. He created SpaceX, which designs rockets and launch vehicles for the purpose of advancing human knowledge of space and possible colonization of Mars.
He is also CEO of Tesla Motors, a luxury electric car company. His current other projects include SolarCity, which brings solar energy to homes, and HyperLoop, which seeks to provide a subsonic traveling system for commuters from Los Angeles to San Francisco.
Musk is an innovator by nature, constantly thinking outside of the box about the way things could be different. He gives this advice: "I think it's very important to have a feedback loop, where you're constantly thinking about what you've done and how you could be doing it better. I think that's the single best piece of advice: constantly think about how you could be doing things better and questioning yourself."
It is important to realize that there is always room for improvement. Even when you do a very good job at creating something, you can always find a way to do it better. Ask yourself questions about how changing the way you look at a problem can help you solve it more efficiently.
Richard Branson
Richard Branson is the founder of Virgin Group, which comprises more than 400 companies. Branson started his first business, a magazine, at 16 years old. At age 22 he started Virgin Records, a record retail shop.
Other companies within the brand have included Virgin Records, a music record label; Virgin Atlantic Airways, an airline; Virgin Galactic, a space tourism company; Virgin Mobile, a cell phone company; and more.
Branson has always had big goals for himself. There are very few people who would, for example, try to start their own airline or a company to send people into outer space. One of the lessons we can learn from Branson is that success comes from not doing what others are doing, but going in other directions and finding how to be innovative. Never settle for less and always have big dreams for yourself.
Many of the companies that Branson has developed have ultimately failed. However, he does not look at this as a bad thing. Failure is a natural part of the process and you can learn from what concepts did not work out so you can concentrate on building a better product.
George Lucas
George Lucas is one of the best-known names in the film industry. As a filmmaker, he created both the Star Wars and the Indiana Jones franchises, as well as many other films.
He founded Lucasfilm, a film production company. Today Lucas is worth about $4.5 billion.
Although Lucas eventually went on to make several blockbuster films, he initially did not see much success in the industry. He is quoted as saying, "My first six years in the business were hopeless," said Lucas. "There are a lot of times when you sit and you say 'Why am I doing this? I'll never make it. It's just not going to happen. I should go out and get a real job and try to survive'."
For people who want to start their own business or especially people who want to pursue a career in a creative industry, it can be very difficult to find success. Lucas kept going for many years before he made it big with Star Wars. It is important that you love what you do because your passion will make you want to keep going, even when you hit obstacles. And doing what you love is the real key to success.
Sheryl Sandberg
Sheryl Sandberg is the COO of Facebook. At Facebook, she helps oversee the company's sales, marketing, business development, and public relations. But more recently she has become known for her book Lean In, which encourages women to take a leadership role in their career.
Sandberg has spent the past few years addressing gender inequality in the workplace and how women can strive for and achieve leadership positions. Sandberg herself is worth approximately $1 billion – quite the figure, but not nearly as much as her co-worker Zuckerberg.
Sandberg once said, "Success for me is that if my son chooses to be a stay-at-home parent, he is cheered on for that decision. And if my daughter chooses to work outside the home and is successful, she is cheered on and supported."
Both men and women can suffer from gender stereotypes in the workplace. Women have been traditionally taught to act nice, get along with others, not negotiate, and not be opinionated. All of this can cause women to not go after leadership positions. Men, on the other hand, are taught to act tough, confident, and be the breadwinners for their family. Many men feel pressure to be successful and can feel anxiety when they are not able to provide. It's important to realize that we need to rise above gender inequality if we want to achieve success in the workplace, as well as other areas of our lives.
Rupert Murdoch
Rupert Murdoch has made his fortune in the media industry. He is the founder and CEO of global media company News Corporation. His company has acquired some of the most well-known names in the media industry, including The Wall Street Journal, HarperCollins Publishing company, and 20th Century Fox.
Other publications include The Sun, a tabloid newspaper in the United Kingdom and The Times, a British newspaper. He is the founder of 21st Century Fox, a mass media company.
Murdoch has definitely raised controversy over the years for his business decisions. In 2011, his tabloid newspaper News of the World came under scrutiny for hacking into the phone lines of people in order to get information for articles. This caused the newspaper to fold, and Murdoch apologized for hurting a lot of people during the scandal.
Tabloids are definitely a point of controversy: Some people are eagerly waiting to hear the latest bit of juicy gossip, while other people consider tabloids to be shallow and mean-spirited. Murdoch has made a fortune from people who enjoy the type of media that he promotes; his net worth is $12 billion. Murdoch believes that it is important to follow your own dreams, even if they are not the dreams of other people. Almost everybody faces controversy in their life but it is important to learn from your mistakes and move forward.
The people that we have profiled in this article are from all different walks of life and made their success in a variety of ways. Nobody is born into a leadership role; success is something that is cultivated and can be learned over time. This is a great thing to realize as you proceed during your own path to success. You can learn what it takes to become successful, by having the right mentality, tools, knowledge and networking with others.
It's great to listen to some of the world's most influential people give their best pieces of advice. Reading about others who have been successful will definitely help you in your journey towards financial and career success. It is also important to find personal mentors who you can get feedback from and share your ideas with. A mentor is usually a person you know from work or school or your community.
It's important to surround ourselves with people who have been successful and use their guidance as a tool. Was there a person in this article or some advice that you found particularly meaningful? Can you think of some ways that you can start to apply these concepts to your own life? Try applying these concepts and see what a difference they make in your quest for success. Best of luck!
Posted-In: Personal Finance Best of Benzinga
View Comments and Join the Discussion!