6 Ways To Save On Lawn Care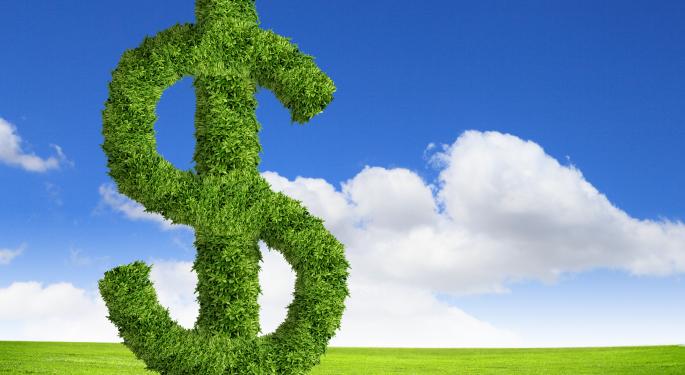 Maybe you're one of those people who take great pride in having the best looking lawn on the block. For everyone else, the goal might be to do the least amount of work at the lowest cost and come away with a respectable looking lawn.
Lawn care is expensive and if you aren't careful, you can dump big bucks into your lawn without much reward. Here are a few tips for a great looking lawn at minimal expense.
1. Service your mower. Just like your car, your lawn mower needs routine maintenance. If you're the hands-on type, you can do it yourself. This article provides more information. Like everything from your health to your home, paying a little for routine maintenance saves a lot of money later.
Related: 12 Ways To Save On Summer Grilling
2. Don't over fertilize. You've probably heard that over fertilizing can burn your grass, but the bigger problem is the burn it puts on your wallet. If you under fertilize, you won't see any positive effects—another blow to your wallet.
The major fertilizer companies have spreaders that allow you to dial in the right setting. They'll pay for themselves in no time.
3. Don't over water. If you have an automatic sprinkler system, it's probably dumping far more water on your lawn than what you need, according to the Environmental Protection Agency. With 30 percent of your water bill tied up in watering costs, that's a big expense. If you step on your grass and it bounces back, it doesn't need to be watered. Don't automatically water each week. If it doesn't need it, don't water.
4. Use the concentrated weed killer. It's much easier to buy the premixed weed killer with the sprayer already included, but did you know that it costs about $23 per gallon verses $4 per gallon if you mix it yourself?
And by the way, don't let the weeds get out of control. It's much easier to spray some weed killer once per week than it is to pull them once they're out of control.
5. Pay the kid next door. If you want to really save money, cancel your lawn service and mow the grass yourself. If that seems like crazy talk, still cancel the lawn service and hire a kid in the neighborhood to do it. Not only will you pay less, you're helping to teach a child responsibility, money management and a host of other valuable lessons.
6. Compost. If you're not the gardening type, you'll likely skip this one, but making a compost pile is a cheap, eco-friendly way to fertilize plants. Read more about it here.
View Comments and Join the Discussion!
Posted-In: lawn carePersonal Finance Best of Benzinga