7 Ways To Save On Prescription Drugs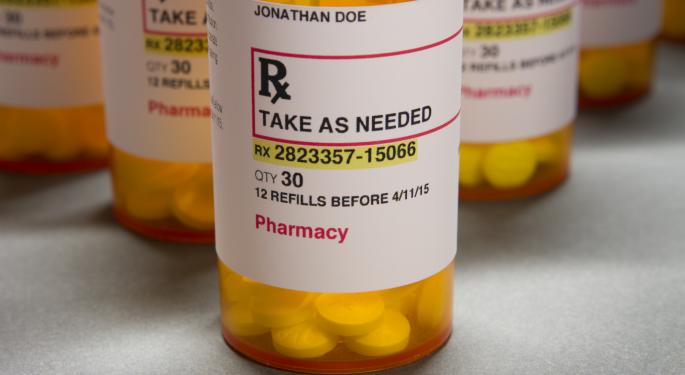 If you have quality insurance you may not notice but if you don't, you know that the price of prescription drugs is high. Here are seven ways to help reign in the costs.
1. Communicate with Your Doctor
If your doctor is prescribing medication, you need it. If you think there's a chance you may not fill the prescription, speak up. Your doctor might give you samples to see if it helps you before prescribing a full dose. He or she may also prescribe a different, cheaper drug.
2. The Best Defense is a Good Offense
Just like with your car, following the maintenance schedule means you're less likely to need fixing later. Have an annual physical, schedule the mammogram, colonoscopy or any other test your doctor orders; and of course, eat right, exercise, etc. Reducing the risk of disease may keep prescription costs lower later in life.
3. Know Your Formulary
A formulary is a list of drugs your insurance company will cover and at what rate. Don't expect the formulary to be logical or even fair in your eyes but do know where to find it. If you're prescribed a certain drug, check to make sure it's covered. If it isn't, find out which drug is covered to treat your condition and try it first. The price difference could be huge.
Related: 5 Items College Students Don't Need
4. Find a Pharmacy and Stick with it
Shop for drugs like you do everything else: comparing prices at various vendors. You might find wildly different price differences as you shop. Once you find a pharmacy you like, stick with it. Using one pharmacy allows it to look for drug interactions that could be potentially life threatening.
5. It's Okay to Order Online
Ordering from an online pharmacy may save you a lot of money but make sure it's VIPPS-certified. VIPPS, or Verified Internet Pharmacy Practice Sites, follows all of the same regulatory rules as your local pharmacy. You can verify the pharmacy by going here.
6. Ask for Generics
You've heard that generics can cut your costs up to 85 percent, but not all drugs have generic equivalents. Sometimes your doctor will tell you that the name brand is more effective but regardless of your condition, there's likely a generic drug of some sort to treat your condition if money is an issue.
7. Split the Drug
If you get twice the dosage, the drug isn't necessarily twice as expensive. Ask your doctor to prescribe twice the dosage so you can break the pill in half. You can't do that with all medications and in some cases, your doctor isn't allowed to do it, but it's worth asking.
Posted-In: doctors pharmacy prescription drugsPersonal Finance Best of Benzinga
View Comments and Join the Discussion!