Wednesday's Market Minute: Dollar Firmness Is A Red Flag To Dip-Buyers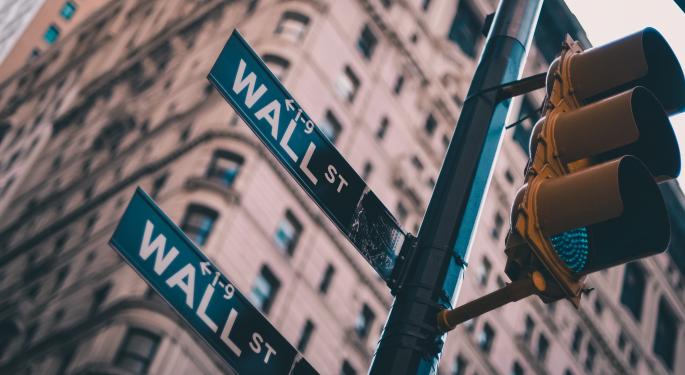 A simple way to describe the situation in the stock market right now is: is the impressive bounce the last two days a resumption of the tech-driven uptrend since March, or a brief reversion within the new tech-driven downtrend since this month began? If we look to the U.S. dollar for answers, it errs in favor of the latter. Few relationships in the market have been more reliable than the inverse correlation between the dollar and U.S. equities. No other asset has more acutely represented the bear-killing cocktail of unprecedented monetary support and steady economic recovery than the greenback.
After investors dashed to cash in the heat of the sell-off in March, the dollar peaked just days before the S&P 500 bottomed. As the Fed threw everything it had at the market and fiscal support helped restart the engine, the dollar's steep decline was everything but inevitable. In summer, when it looked like COVID was becoming a U.S.-specific problem, the dollar's decline accelerated. Gold bugs and bitcoin bros were giddy. Yet, almost every major trend shift since August has aligned with strength in the dollar. Gold's run ended as the dollar stopped selling, bitcoin fizzled out as it stabilized, and the seemingly unstoppable stock run buckled as the dollar moved to the high end of its late-summer range.
Despite all the hoopla over Powell's ZIRP-forever promises, the dollar hasn't budged. In fact, there is now unique tension in the reliable dollar-stock relationship as Nasdaq bulls look to reclaim the notable 11,000 level despite USD testing a break above the range of the last two months. There is precedent for the dollar and stocks rallying in unison, as they did in 2019 when the U.S. was the rock of the global economy.
Today, dollar-stocks together to the upside would most likely come with a reflationary scenario that would be more complicated for the stock market than outright positive, especially when it comes to big-tech Nasdaq leaders.
View Comments and Join the Discussion!
Posted-In: TD AmeritradeEarnings News Economics