This Piece of the Apple Ecosystem Should Make More Headlines Because It's Growing Fast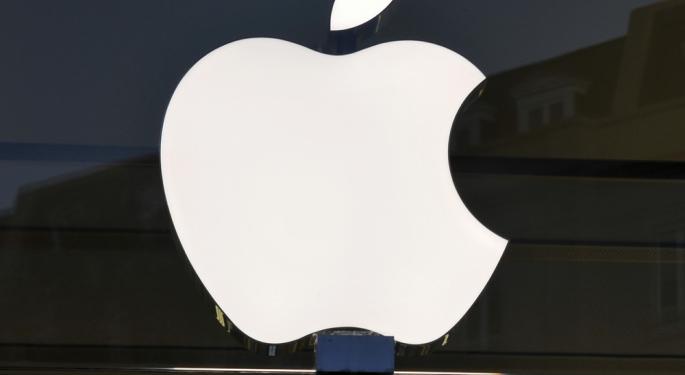 You could spend all day reading the massive amount of new stories about Apple (NASDAQ: AAPL). In the endless sea of articles about how Apple has lost its mojo, you'll rarely see anything about a piece of the Apple pie that is silently becoming a big revenue driver—and it's going to get bigger.
In a company press release Thursday, Apple said that iTunes U downloads had topped one billion. If you're one that skips over iTunes U in order to get straight to the newest Justin Bieber single, you might not know anything about iTunes U. It contains the world's largest collection of educational content from some of the world's top schools, museums, libraries, and other scholarly sources.
It's used by teachers and professors, students, and others to create lectures, quizzes, books and other educational material. It's also available to people who want to learn more about a certain subject. The statement mentions that there are more than 1,200 colleges and universities, and 1,200 K-12 school districts that host 2,500 public and untold thousands of private course in all subject areas.
Along with ITunes U, Apple's iBooks has partnered with some of the largest publishers including Pearson (NYSE: PSO), McGraw-Hill (NYSE: MHP) and Houghton Mifflin Harcourt to offer e-textbooks. What was once a $100 textbook might only cost $15 now. And iBook Author allows teachers to create textbooks of their own.
Anybody who thinks that Apple is trying to fulfill a civic duty to use technology to change the world doesn't recognize that silently, Apple is driving yet another industry into near extinction just as it did with digital music.
It's still quite a few years away but the plan is in place. According to the New York Times, in 2010 the sale of digital textbooks accounted for only 2.8 percent of the $8 billion digital textbook market but according to DailyFinance, that number should reach 20 percent by the end of the 2014.
Is a company the size of Apple going to add another couple hundred billion to its cash pile by selling textbooks? Probably not but that's not where the big profits are in the education market.
Apple is hoping that schools all over the world buy iPads en masse. TechCrunch reports that Apple has sold more than 8 million iPads to educational institutions worldwide and that number is accelerating.
Apple has a lot going for it in the education market. It has silently built a presence in this market just as Google (NASDAQ: GOOG) did with maps. Once other companies notice and decide to make big investments, it will take years to catch up to Apple and as the price of iPads come down, sales will likely accelerate even more.
9to5mac mentions that CEO Tim Cook has reaffirmed the company's "very aggressive" investment in the education market.
Posted-In: Apple Google iTunesUEarnings News Rumors Best of Benzinga
View Comments and Join the Discussion!