Will PlayStation 4 Unveiling Offset Sony's Losses?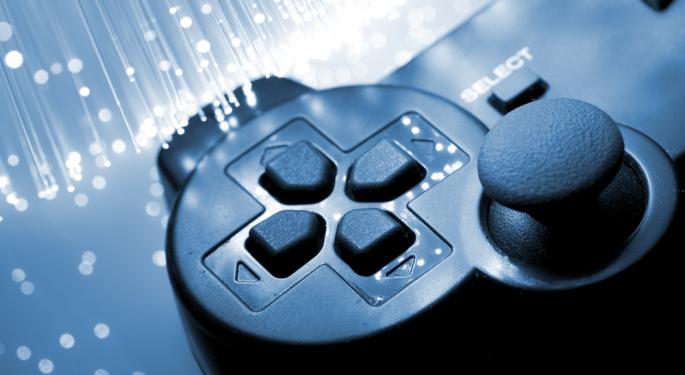 Last week Sony (NYSE: SNE) announced that it planned to hold an event on Wednesday, February 20 to discuss the future of the PlayStation business.
There has been a lot of speculation regarding what the "future" might involve, but many are hoping that Sony will provide the first concrete details for PlayStation 4. If so, this could pave the way for a full unveiling -- with games, a price and a release date -- at the Electronic Entertainment Expo in June.
Sony's event announcement added to the goodwill the company had been receiving from investors; the firm rose more than 40 percent over the last three weeks. On Wednesday, Citigroup reiterated its Buy rating and $17.60 Price Target on the stock.
According to The Washington Post, at least three analysts believed that Sony would post a 12 billion-yen profit.
That was not the case, however. Early this morning Sony reported a Q3 FY 2012 net loss of 10.8 billion-yen ($115.65 million). This is the company's eighth consecutive quarterly loss.
If there is any positive news to be derived from Sony's earnings, it is that the loss is much smaller than what it reported during the year-ago period. At that time, Sony lost 159 billion-yen ($1.69 billion).
While shares of Sony have been on the rise this year, they took a serious beating in 2012, declining 39 percent. The company had hoped to boost its value and offset its losses by releasing or unveiling a number of new products, such as the first commercially available 4K Ultra-HD television. Sony also released the PS Vita, the company's second handheld game system.
While its 4K TV is a newer product (and retails for $24,999 -- well above the price most consumers can afford to spend on a display), PS Vita retails for $249 and was released more than a year ago in Japan. It arrived in North America and Europe in February 2012.
Since that time, PS Vita has gone on to sell roughly 6.86 million units worldwide. (This figure is based on the 2.7 million units Sony sold during the third quarter and the 4.16 million units that were previously sold.) According to Joystiq, Sony estimates that it will only sell 1.3 million units during Q4 FY 2012.
That loss is not too surprising -- after all, hardware sales tend to be lower during the winter months than they are during the holiday sales period. Regardless, Sony has some work to do if it plans to turn the company around.
"Sony's earnings are really disappointing," Ichiro Takamatsu, a fund manager at Bayview Asset Management Co., told The Washington Post. "It hasn't restructured its business thoroughly enough."
Sony may hope that its February event can turn things around and show investors that the company has a roadmap back to profitability. Consumers are surely hoping the same thing, as a PlayStation 4 unveiling would prove to be positive for all interested parties.
Even so, the road ahead will not be easy -- Nintendo (OTC: NTDOY) new console is already on the market, and Microsoft (NASDAQ: MSFT) is expected to unveil its next gaming machine in June.
Follow me @LouisBedigianBZ
Posted-In: PlayStation 4 PlayStation Vita PS Vita SonyEarnings News Rumors Tech Best of Benzinga
View Comments and Join the Discussion!