Travelers Flies High on Earnings Beat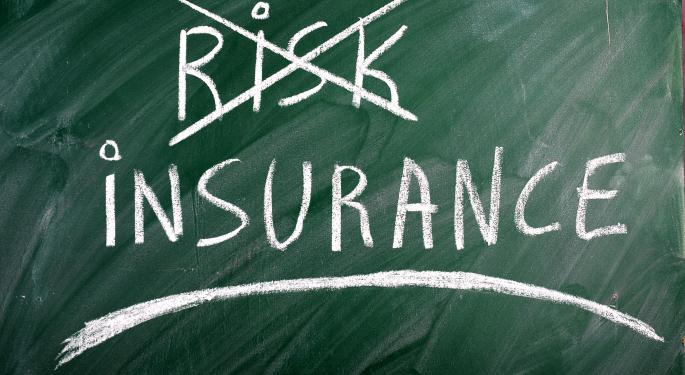 The Travelers Companies (NYSE: TRV) is flying high on Tuesday after reporting a very successful fourth quarter.
On first glance, it may appear the New York company had a lackluster quarter. Overall results were down substantially from a year ago. Net income was $304 million in the fourth quarter of 2012, around half of the $618 million reported last year.
Also, the latest EPS of $0.78 is around half the $1.51 the company reported in the fourth quarter of 2011.
However, analysts expected the Insurance firm to finish the quarter at just $0.14 per share. Thus, with an EPS of $0.78, the company topped expectations well over five-fold.
From a revenue perspective, the company pulled in slightly more both during the fourth quarter and entire year in 2012 as compared to 2011. Fourth quarter revenue was up over 1.5 percent and annual revenue increased over one percent.
Note that earnings would have been higher if it weren't for Hurricane Sandy. According to Travelers, the storm accounted for $669 million of the company's $689 million after-tax losses during the quarter. Overall, the company reported a tenfold increase in catastrophe losses as compared to the fourth quarter of 2011.
Travelers Offers Cyber Insurance
The higher-than-expected earnings report comes on the heels of another piece of good news for the company.
Yesterday, Travelers announced the launch of its "CyberFirst Essentials - Small Business" insurance. On this front, the company will insure small businesses for losses resulting from data theft, hacking and other common breaches. Coverage ranges from $25,000 to $250,000 and starts at $120.
Market Reaction
After hovering around $73 to $76 for most of this year, Travelers is now above $78 as of this writing. At a current $78.22, it is at its highest point since reaching $78.26 in intraday trading on October 15, 1997. To put this into perspective, Travelers is at its highest point since before NFL legend John Elway won his first Super Bowl and a time when most readers could have gone grocery shopping while this article loaded.
The stock has risen over 2.5 percent thus far in trading on Tuesday, indicating investors have taken kindly to the insurance firm blowing away analysts' expectations. If the early hours of trading today are any indication, look for it to rise as investors react to the positive news.
View Comments and Join the Discussion!
Posted-In: Hurricane SandyEarnings News Best of Benzinga