CoreLogic Reports Home Prices Up 9.2% Year-Over-Year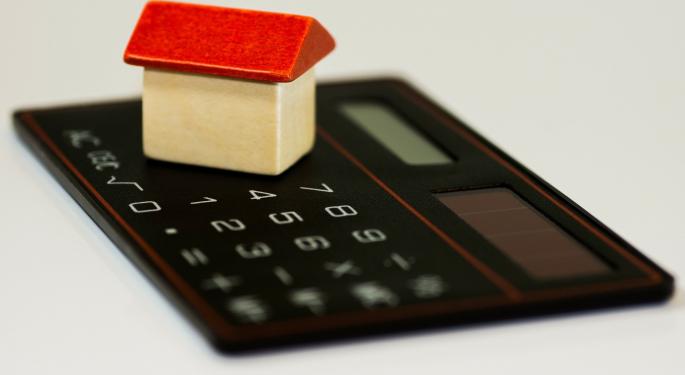 It was a December to remember in the housing market, according to the latest Home Price Index (HPI) data report from CoreLogic Inc (NYSE: CLGX), as 2020 wrapped with the highest annual home price gains since February 2014.
What Happened: CoreLogic's HPI determined home prices were up by 9.2% year-over-year in December; prices inched up by 1% from November.
At a state level, Idaho led the nation with a 19.1% year-over-year spike in home prices, followed by Indiana (16.1%), Maine (15.2%), Montana (14.7%), Arizona (13.7%), Vermont (13.5%), Utah (13.3%), New Hampshire (13%), Rhode Island (12.6) and Missouri (11.7%).
No state posted an annual decline.
Furthermore, 2020 recorded an average monthly year-over-year gain of 5.7%, up from the 3.8% level recorded in 2019.
Despite a downturn in April following the economic paralysis created by the COVID-19 health crisis, CoreLogic noted that home purchase demand during the pandemic months was fueled by historically low mortgage rates that encouraged many first-time buyers to enter the market.
But demand far outpaced supply: CoreLogic reported housing inventory levels were, on average, 24% below 2019 levels.
As a result of the spike in home prices, CoreLogic warned of an evaporation in affordability homeownership opportunities in several major metros.
In San Diego, for example, prices surged 10.4% year-over-year in December, far above the 3% gain from December 2019, and prices for that market are forecast to rise an additional 8.2% through 2021.
"At the start of the pandemic, many braced for a Great Recession-era collapse of the housing market," said Frank Martell, president and CEO of CoreLogic.
"However, market conditions leading into the crisis — namely low home supply, desire for more space and millennial demand — amplified the rapid acceleration of home prices."
What Happens Next: It appears this trend is not abating in the foreseeable future. A data report from the real estate brokerage Redfin Corp (NASDAQ: RDFN) determined the median home sale price increased 15% year-over-year to $318,280 for the four-week period ending Jan. 24.
Redfin also noted pending home sales for this period soared by 30% year-over-year while new home listings were down 12% from one year ago, marking the largest decline since May 2020, while active listings plummeted by 35% from the previous year to a new all-time low.
"Buyers are incredibly hungry for listings, but unfortunately there isn't much to choose from, and that scarcity is making buyers all the more frenzied," said Redfin Chief Economist Daryl Fairweather. "As a result, the majority of the homes that hit the market are getting multiple offers right away. Not only do you have to be fast to win a home, you have to be prepared and resourceful. I recommend that buyers on a tight budget target homes that are priced 5% to 10% below their maximum price, so they have room to increase their offer in a bidding war."
View Comments and Join the Discussion!
Posted-In: News Real Estate