Tesla Software Update 2020.48.5 Brings New Navigation, Texting Features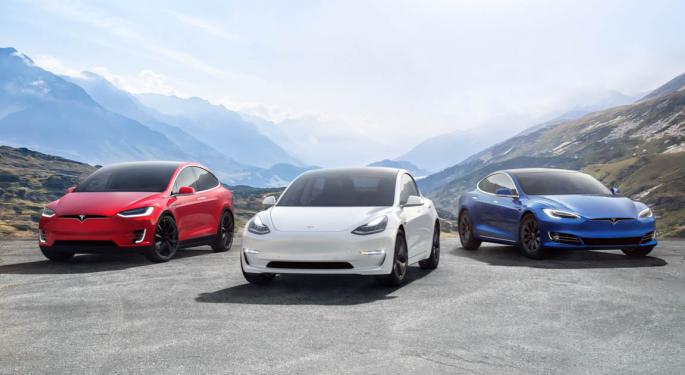 Much like a smart phone, Tesla Inc (NASDAQ: TSLA) vehicles receive regular over-the-air software updates.
These updates can bring a range of features to the electric vehicles, including faster acceleration, better braking distances or even new video games that can be played on the car's infotainment screen.
Electrek has reported on the latest update coming to owners with Tesla's 2020.48.5 update.
New features include updated highway guidance visuals for owners. This is just in China initially, but may make it to other markets as well.
Owners in China will also get flashing brake lights when the brake is pressed aggressively, a feature already present on some European Tesla vehicles.
For owners everywhere, text messages from the same sender will be grouped and read together. Owners of the Model 3 and Y can also use the scroll wheels on the car to dismiss or re-record messages.
Click here to check out Benzinga's EV Hub for the latest electric vehicles news.
Sentry mode is also getting an update using the car's onboard memory to save a small amount of footage in the event an owner doesn't have a USB drive set up. This will help owners who unexpectedly find damage to their vehicles.
Photo courtesy of Tesla.
View Comments and Join the Discussion!