Benzinga Boot Camp: Options Guru Nic Chahine On How To Boost Your Portfolio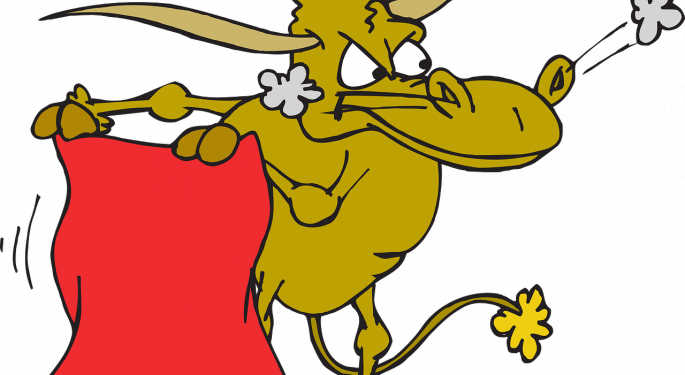 Full-time options trader Nic Chahine was a guest at the Benzinga Boot Camp on Friday to explain in "plain English" why every investor needs to understand options and how they can boost a portfolio.
Chahine On Defining Risk: Few new investors truly understand the individual components of quantifying and qualifying risk, Chahine said.
The first part of risk size refers to how much an investor can lose, followed by the chances of losing money, he told Boot Camp attendees.
Proper risk management needs to focus on the chances of losing money, since the initial investment has already been made, the options trader said.
Investors should constantly be looking at their position and adjust as needed, Chahine said.
This could be a simple acknowledgment of trading moving in the opposite direction and cutting losses while there is still some value left in the option, he said.
Don't Bet Against The House: No one will ever consistently beat a casino over time, but they certainly can make money by understanding the casino's inner workings and odds, Chahine said.
The same can be said about the options market.
Whenever an investor buys an option, they acquire it from a market maker. The market maker makes money by selling options for a cost, known as a premium. To protect their profits, they keep the price of the asset within a range. In other words, they are a "boogeyman" driven by a desire to inflict "max pain" on novice traders, Chahine said — that is, the market maker takes every last penny from the novice.
"They never lose, it's up to me and you to not play against them," he said. "So if you know this, you bet with the house."
If an investor buys spreads, calls or puts, it is important to buy within the range. This is the "secret sauce no one talks about," Chahine said.
Chahine On Technical Analysis: Understanding the basics of technical analysis isn't overly complicated. Chahine shared his trading screen, which included his own thinking on how to look at a short.
Taking a two-hour chart can help identify key areas of support that would indicate a buying opportunity, he said.
After all, the trading machines and algorithms have only one way to evaluate a trade, Chahine said: "looking left" on the chart at past history to better understand what could be next.
View Comments and Join the Discussion!
Posted-In: Benzinga Boot Camp Nic ChahineNews Events Best of Benzinga