Damon 'Karma' Barlow, 3-Time Champion, Retires From 'Call Of Duty'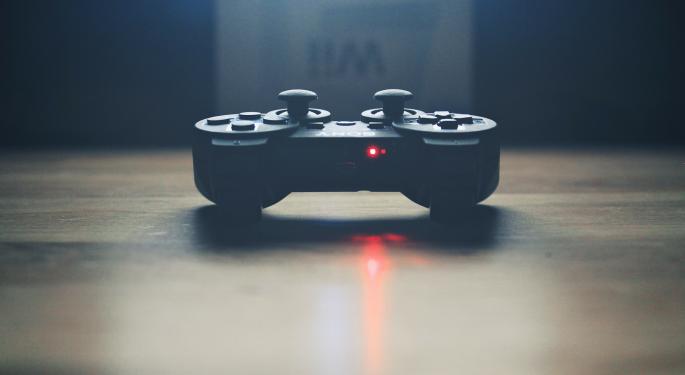 Damon "Karma" Barlow, one of the greatest competitors in "Call of Duty" history, announced his retirement Wednesday. Karma is the only player to have won three "Call of Duty" championships, two of which were back-to-back.
"I would like to thank everyone that helped me on my journey. First and foremost to my wife Holly and my daughter Bella who motivate and inspire me every day," Karma stated through Seattle Surge's Twitter.
"To my teammates throughout the years including my teammates on the Seattle Surge. To all the fans that have followed me throughout my entire career from my three championship seasons through to today with those in the city of Seattle I'd like to say thank you for your support as I enter the next chapter in my life. I wish the best to the Surge organization and thank them for their understanding and guidance through this tough decision."
Recent Struggles
Karma's most recent team, the Seattle Surge, has faced continuous struggles in the league. Currently, the team sits at 11th place at 40 CDL points, just above the Los Angeles Guerrillas. This is an odd sight for the champion, who found success in three of the largest dynasties in "Call of Duty" history. However, for Karma, his decision to leave was something he said he "needed to do a while ago."
Activision Blizzard's (NASDAQ: ATVI) "Call of Duty: Modern Warfare" has received waves of criticism from Call of Duty League fans and professional players, and many have struggled through the season's progression. Seth "Scump" Abner of the Chicago Huntsmen called the game "trash" and claimed only "Warzone" saved it.
For Karma, he said the game "wasn't really catered" to him: "Didn't enjoy running around with an mp5 and just had zero desire to get on and play the game. I was pretty bad, to be honest, and I think [Seattle Surge] could do better without me."
'Will Not Be Back'
Many people, including New York Subliners player Doug "Censor" Martin, expressed hopes that Karma would return for the next installation in the "Call of Duty" franchise. However, he shot the idea down.
"I will not be back. I think I can play new CoDs for about a month before I get over playing the game," he continued on Twitter. "I pray for you all stuck in this nightmare until the new one. Played since 'Call of Duty 3' (2006), never seen anything like it! It was my choice this time and I'm happy with it."
View Comments and Join the Discussion!
Posted-In: Call of Duty eSports gaming video gamesNews