Coronavirus Crisis An Existential Threat To European Union, Says George Soros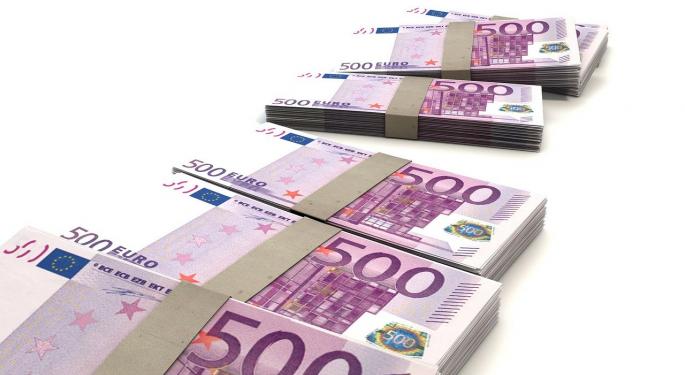 George Soros said Friday that the survival of the European Union is challenged and that the EU may break apart in the wake of the coronavirus pandemic unless the block issues perpetual bonds to help weak members such as Italy, reported Reuters, citing a transcript of a question-and-answer session emailed to reporters.
What Happened
The coronavirus pandemic has shaken the global economy.
Hungarian-American billionaire investor and philanthropist Soros said the damage to the eurozone economy will last longer than most people believe.
"If the EU is unable to consider it now, it may not be able to survive the challenges it currently confronts," Soros said in a transcript. "This is not a theoretical possibility; it may be the tragic reality."
Soros said he's worried about Italy: "What would be left of Europe without Italy?"
He added, "The relaxation of state aid rules, which favor Germany, has been particularly unfair to Italy, which was already the sick man of Europe and then the hardest hit by COVID-19."
Why It's Important
EU leaders have been debating the structure of an economic recovery program.
In April, Italian Prime Minister Giuseppe Conte told the EU group the health emergency has become an economic and social emergency. He supports Spain's 1.5-trillion-euro plan ($1.6 trillion) for grants for the hardest-hit countries, funded by perpetual non-maturing bonds.
But Germany, Sweden and the Netherlands have shown resistance and are not keen on financial transfers, preferring loans.
What's Next
The EU has set out a "Joint Roadmap for Recovery" that defines key areas for action: single market, massive investment efforts, EU global action and better governance. The heads of state have also endorsed the agreement of the Eurogroup on three safety nets for workers, businesses and sovereigns, amounting to a package worth 540 billion euros ($584 billion). The package is to be operational by June 1.
Related Link: European Union Shapes COVID-19 Stabilization Plan: 'Details Have To Be Worked Out'
View Comments and Join the Discussion!
Posted-In: Coronavirus Covid-19 European Union George SorosNews Eurozone Markets Media Best of Benzinga