OTC Markets Group Launches A New Dataset To Help Identify Listed Small-Cap Risk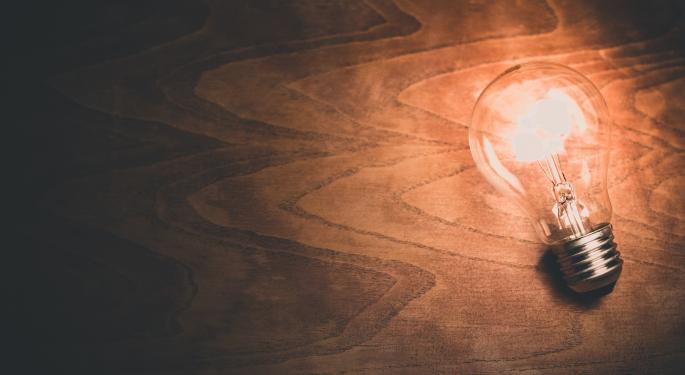 OTC Markets, the market for stocks that don't trade on U.S. exchanges, announced Tuesday a new compliance tool that they hope will make it easier to identify and analyze risk for small cap listed stocks.
The Small-Cap Listed Compliance Product analyzes listed stocks with market caps below $500 million and provides signals to compliance officers and broker-dealers to alert them to potential risks. This is an expansion of the compliance analytics products already available for OTC securities.
"These offerings have been very well-received in the compliance community, so what we're trying to do is extend that onto the small cap portion of the listed market because in many cases the securities in that portion of the listed market behave very similar and exhibit a lot of the characteristics of OTC equity securities," said Matthew Fuchs, executive vice president of market data and strategy at OTC Markets Group.
There are about 1,800 listed small-cap stocks, approximately 1,500 of which fall in the micro-cap category with market caps between $50-300 million, and 500 with market caps less than $50 million, considered nano-caps. As Fuchs noted, many of those stocks have similarities to stocks traded over-the-counter.
"A lot of broker-dealers are using our compliance products for OTC securities, and, in essence, this extends it," he said. "They really should be looking at these securities through the same lens. We see a lot of movement back and forth between the two marketplaces. We see movement up from our marketplace to the listed markets, and the same in the other direction."
Tracking Promotion
While it's impossible to know in the moment everything that's causing a stock to move, there are some clues that can be tracked, including alerts for unusual price movement and unusual volume activity.
The dataset also flags promotional activity based on analysis of newsletters, message boards and social media. Posts are considered promotional if they are focused solely on the performance of a stock and not the underlying business.
"We don't have all the insights into a security. We don't know positions that are being deposited into broker-dealers accounts, we can't see that. So the combination of the information we have with what they know is on their books will help them in triaging situations," Fuchs said.
The goal, he added, is to make it easy for people do the same due diligence on small-cap listed stocks that they would on anything traded over-the-counter.
"One day [a compliance officer] might be evaluating something one way, and it moves up to the exchange and they kind of let it go and stop monitoring it. We're trying to get people to look at small-cap markets more holistically."
View Comments and Join the Discussion!
Posted-In: compliance otc otc markets small capsNews Markets General Best of Benzinga