Musk Explains Go-Private Goal, Says It Wouldn't Necessarily Be Permanent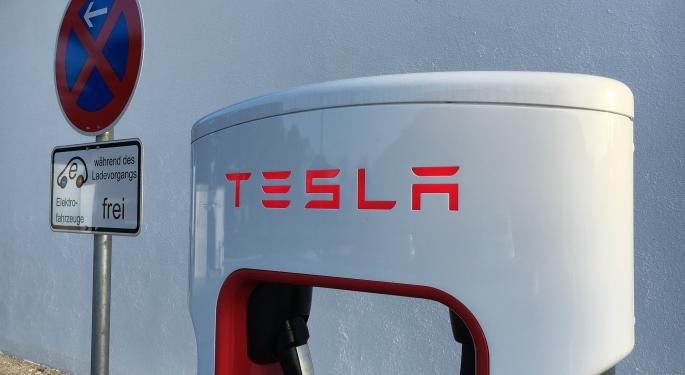 Hours after casually tweeting an intent to take Tesla Inc (NASDAQ: TSLA) private, CEO Elon Musk published an email sent to employees explaining why the option is "the best path forward."
Why Go Private?
As Musk sees it, going private limits exposure to the whimsies of the markets, eliminates distractions, diminishes performance pressures, and disincentivizes Tesla's active haters.
"As a public company, we are subject to wild swings in our stock price that can be a major distraction for everyone working at Tesla, all of whom are shareholders," Musk wrote. "Being public also subjects us to the quarterly earnings cycle that puts enormous pressure on Tesla to make decisions that may be right for a given quarter, but not necessarily right for the long-term. Finally, as the most shorted stock in the history of the stock market, being public means that there are large numbers of people who have the incentive to attack the company."
He cited SpaceX's operational efficiency as a model that Tesla could conceivably emulate if also private.
What That Looks Like?
Musk intends to offer all shareholders a choice in remaining private Tesla investors or being bought out at $420 per share. Tesla employees would also remain shareholders entitled to sell their ownership or exercise options.
Notably, the change wouldn't alter Tesla's independence. The take-private deal isn't a first step toward merging SpaceX and Tesla, Musk said.
When Could It Happen?
Tesla's fate on the public markets depends on a shareholder vote. Musk assured that any move from the exchange would not necessarily be permanent.
"This is not to say that it will make sense for Tesla to be private over the long-term," he wrote. "In the future, once Tesla enters a phase of slower, more predictable growth, it will likely make sense to return to the public markets."
Tesla shares resumed trade at 3:45 p.m and the stock was trading up about 11.4 percent at $381.25.
Related Links:
Musk's Go-Private Tweets: Are They Legal And Is The Deal Even Plausible?
Posted-In: Elon Musk SpaceXNews Legal Top Stories Movers Trading Ideas Best of Benzinga
View Comments and Join the Discussion!