Cannabis Company Sunniva Announces Spinoff Of Canadian Assets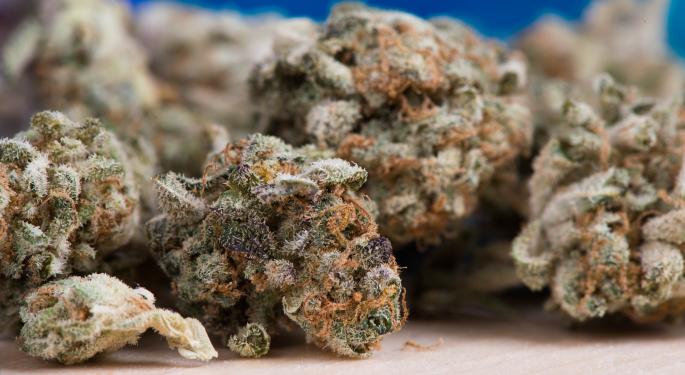 Medical cannabis company Sunniva Inc (OTC: SNNVF), which operates in California and Canada, has announced a strategic initiative intended to unlock shareholder value.
What Happened
Sunniva announced Tuesday before the open that it intends to spin off its Canadian assets into a separate Canadian entity.
The company is seeking a Toronto Stock Exchange as well as a Nasdaq listing for the unit after the separation.
The Canadian assets earmarked for the spinoff include:
Sunniva Medical.
740,000 square feet of greenhouse facilities in British Columbia.
Natural Health Services, which owns and operated a network of seven Canadian clinics specializing in medical cannabis.
Why It's Important
The move comes at a time when President Donald Trump administration has softened its stance toward marijuana, as the president recently said state cannabis laws would be honored by the federal government.
Across the border, Canada has set an Oct. 17 deadline for legalization of recreational marijuana following the ratification of the bill by the Canadian Senate.
"We feel Sunniva is undervalued, and through the spinoff transaction we hope to unlock significant value for our existing shareholders," Sunniva CEO Dr. Anthony Holler said in a statement.
Listing Sunniva's Canadian assets on the TSX and Nasdaq should bring more visibility and sell-side coverage for the company, as well as more attention from institutional investors, Holler said.
Cannabis investors can't afford to miss the Benzinga Cannabis Capital Conference, a premier gathering of investors and entrepreneurs painting an honest picture of the opportunities and challenges in cannabis investing. Space is limited—get your tickets before they sell out.
What's Next
Sunniva's U.S. assets will remain listed on the Canadian Securities Exchange. Current Sunniva shareholders at the record date of the shareholder meeting are slated to receive a proportionate number of shares of the new entity as part of the spinoff, while also holding a proportionate number of shares in the current CSE-listed entity.
The spinoff is expected to be completed prior to the end of 2018.
Related Links:
5 Hot Pot Stocks In 2018 And 5 More To Watch The Rest Of The Year
Posted-In: canadian stocks marijuana spinoffCannabis News Emerging Markets Markets Trading Ideas Best of Benzinga
View Comments and Join the Discussion!