The UK's Political Turmoil, Explained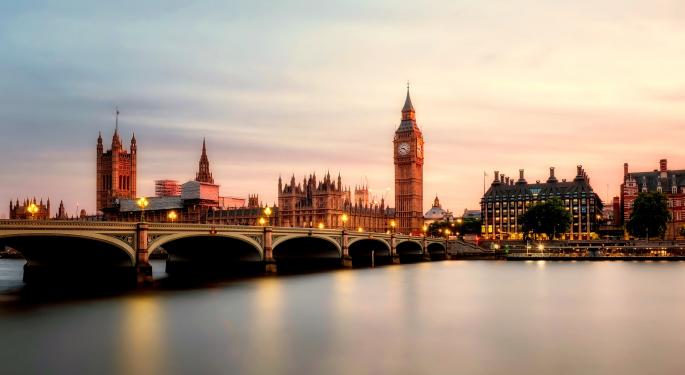 A year after the market-moving referendum, Brexit continues to cause commotion in the United Kingdom.
Two British cabinet members announced their resignations this week in protest of the soft shape Brexit policy is taking.
What Happened
David Davis, the cabinet member charged with managing Britain's exit from the European Union, stepped down Sunday and was followed Monday by U.K. Foreign Secretary Boris Johnson. Each had pushed for a complete break from the EU.
Their resignations came in response to Brexit negotiations penned during a Friday cabinet meeting, and they extend a list that began after the nation's initial vote with the departure of former Prime Minister David Cameron.
Why It's Important
Davis said he was "unpersuaded" by Prime Minister Theresa May's Brexit approach and feared the European Union would demand further concessions.
"The general direction of policy will leave us in, at best, a weak negotiating position, and possibly an inescapable one," he said in his resignation letter.
Later, Davis told the BBC that May's soft strategy was "dangerous."
British lawmaker Jacob Rees-Mogg said earlier Monday that May might need to give up on the current proposal and pursue a path that more concretely delivers Brexit. A sharper severance, though, could negatively impact the U.K.'s economy and local companies, which claim that a deep break would hurt cross-border supply chains.
What's Next
Davis commented that May can "survive" his resignation, but the increasing instability may culminate in her ouster. Some anticipate a a no-confidence vote.
"David Davis resigning at such a crucial time shows @Theresa_May has no authority left and is incapable of delivering Brexit," opposition Labour Party leader Jeremy Corbyn said in a tweet. "With her Government in chaos, if she clings on, it's clear she's more interested in hanging on for her own sake than serving the people of our country."
As for Brexit itself, most recent negotiations maintain an official date of March 29, 2019.
Parliament should prepare for various outcomes, including the possibility of no deal, May said.
Despite the chaos, the iShares MSCI United Kingdom Index (ETF) (NYSE: EWU) traded up marginally higher Monday.
Related Links:
Italy ETF Contends With Election Results, Dour Social Climate
View Comments and Join the Discussion!
Posted-In: BrexitNews Eurozone Politics Markets General Best of Benzinga