Are Dropbox Shorts Going To Be The Big Winners?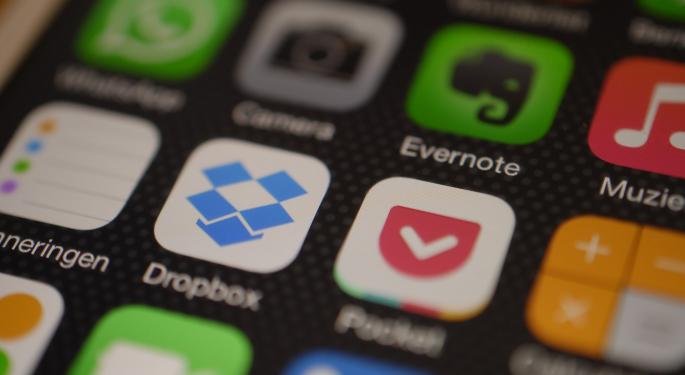 Dropbox
(NYSE:
DBX
) launched its IPO on Wednesday, March 23, 2018, with incredible success. Shortly after the opening bell, the stock spiked toward the tops with peaks at gains above 44%. While the stock didn't hold onto these gains all day, it ended at just over $28 per share; a great end
considering that shares were sold at $21 each under the IPO
.
Paying To Free Customer Ratio ~2%
At the moment, Dropbox has an impressive number of users at more than 500 million. The only problem with this is the fact that only around 11 million of these users are actually paying subscribers, which is causing the company to generate massive losses. In fact, last year, the company produced an impressive $1.1 billion in revenue. However, that figure wasn't so impressive when looking at the
$101 million net loss
that could actually prove to be bigger.
Known Financial Data May Be Misleading
With the fact that the ratio of paying users to free users is so small, there's already enough to worry about. However, there may be other issues here. In the SEC filing surrounding the IPO, Dropbox made it clear that some financial data was excluded. This was done as the company's decision to take advantage of reduced disclosure obligations that apply to emerging growth companies. In particular, these reduced disclosure obligations surround financial data. In fact, the company offered the following quote in its filing:
"As such, in this registration statement we have taken advantage of certain reduced disclosure obligations that apply to emerging growth companies regarding selected financial data and executive compensation agreements."
The reality is that the data that was excluded could be harmless. No one knows what that data was. However, if it was positive in any way, why would Dropbox want to hide it before the IPO? Even if it was ancillary data with no real value to investors, there would be no reason to omit it. At the end of the day,
chances are that data was omitted because it would look bad going into an IPO
. Nonetheless, the full financial picture will be seen when the company reports its quarterly results.
Dropbox Quarterly Results Lead To Declines
Recently, Dropbox reported its first earnings report since its IPO. All in all, the report seemed positive with earnings per share coming in $0.03 ahead of expectations and revenue beating expectations by a few million dollars. However, the report led to declines.
Some argue that the big issue was guidance
. The truth is that guidance came in ahead of consensus estimates as well. However, the declines could be the result of a screaming reminder that such a small percentage of users are actually paying subscribers.
Do Your Digging Before You Invest
At the end of the day, no one can tell the future, and Dropbox could do overwhelmingly well. However, it seems as though the more digging is done, the more red flags emerge. While the stock had an impressive IPO launch, we could see big declines ahead.
Posted-In: Dropbox marketacrossNews IPOs
View Comments and Join the Discussion!