Fitbit Stock Manipulator Sentenced To Prison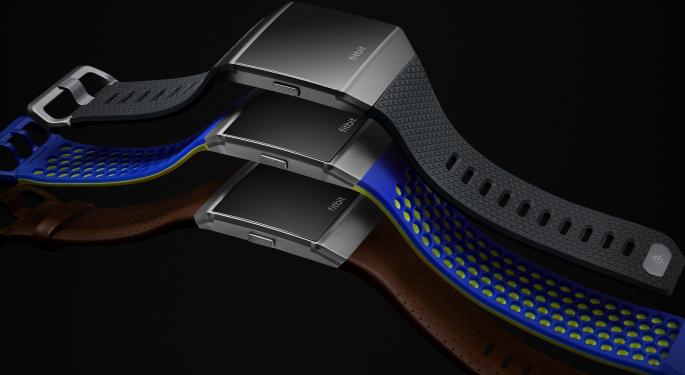 What happens when you attempt to manipulate a stock and earn a $3,000 profit? Two years in prison.
What Happened
Fitbit Inc (NYSE: FIT) stock spiked higher Nov. 10, 2016 amid reports the maker of fitness tracking products received a takeover offer. A SEC filing release showed that a firm called ABM Capital submitted a letter to Fitbit's board to acquire the entire company at a price of $12.50 per share, which was first reported by Benzinga.
A quick look into ABM Capital revealed it has no working phone line and its business address was located in a residential area with no office buildings in the general proximity. A statement from Fitbit's team sent to Benzinga at the time confirmed it had "not received any communication from ABM Capital, or any other firm."
The offer from ABM Capital was fraudulent and now the individual behind the crime will pay for his actions. Robert W. Murray, 25, pleaded guilty to securities fraud last November and was sentenced to two years in prison on March 9 in U.S. District Court.
Why It's Important
Murray's crime netted him a $3,000 profit. He said manipulating Fitbit's stock was "one of the stupidest things I can imagine anyone ever doing," The Washington Post reported.
U.S. District Judge Katherine Forrest said the relatively small dollar amount did not lessen the seriousness of the crime, according to The Post.
"You undertook a crime that needs to be treated seriously in our society because so much of our financial well-being depends on a well-functioning capital market," Forrest said.
What's Next
The SEC has an ongoing civil lawsuit against Murray. His actions also defrauded other investors who paid artificially inflated prices for Fitbit's stock.
Murray's lawyer is making the case that his crime came at a "significant emotional low point" in his life, according to the Post report. But assistant U.S. Attorney Robert Allen isn't buying the excuse and said the crime "goes to the heart of the markets that rely on the integrity of participants."
Related Links:
'Pharma Bro' Martin Shkreli Gets 7 Years In Prison For Securities Fraud
The $100 Million Fraud Started By A Teenager
Photo courtesy of Fitbit.
View Comments and Join the Discussion!
Posted-In: ABM Capital fraud Stock Manipulation The Washington PostNews Legal Top Stories Media Best of Benzinga