The $100 Million Fraud Started By A Teenager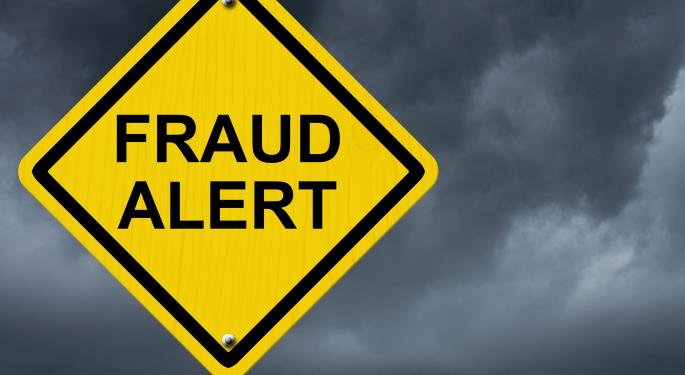 When most imagine a stock market scammer, they usually picture a middle aged man who wears an expensive business suit. But, not all stock market scammers fit that profile.
The very fact that securities fraud has an image may make it easier for those who do not fit the stereotype to pull off scams. Perhaps it made it easier for a teenager to scam investors out of $100 million.
That's right; Barry Minkow was just 15 years old when he started the company that grew from legitimate to massive fraud.
See also: Tales of Modern Fraud-Telex Free
When Barry Minkow was just a high schooler he began a company called ZZZZ Best, a legitimate carpet cleaning company. Initially, Barry hired a few friends to help him sell the carpet cleaning jobs, relying on his mom to give him a ride to work as he did not yet have his driver's license.
Though Barry was able to attract customers, he found it difficult to keep up with his business expenses, and also found that banks were unwilling to do business with a minor. In order to meet his payroll and build his business Barry took to theft, fraud and loan sharks.
The theft reportedly included stealing his grandmother's jewelry, stealing and forging checks and money orders, kiting checks, and other illicit funding tactics.
Fake Jobs
With the help of an associate named Tom Padgett, Barry purportedly entered into the business of insurance restoration. Using Padgett's insurance claims adjusting business as a front, Minkow forged numerous documents which made it appear as if ZZZZ Best had several legitimate insurance restoration projects underway.
Using the services of a company they founded called Interstate Appraisal Services, Minkow and Padgett verified the details of their phony restoration projects for banks, allowing them to collect millions of dollars in financing. Before long, ZZZZ Best had spread across California.
What made this scam different from many Ponzi schemes was that Minkow's company, ZZZZ Best, was actually a functioning company which provided a real service to its clients. But as the fraud grew, the carpet business became a small part of the revenue stream. By the time the company did an IPO in 1986, its filings disclosed that 86 percent of its revenue came from the insurance business.
The ZZZZ Best IPO
After receiving several rounds of financing, some of which from people reportedly ties to organized crime, Minkow decided to take the company public on the NASDAQ. The accountant who audited the company before its IPO failed to thoroughly check the books of the insurance restoration portion of the business, and reportedly never even went to visit the site in person.
Through a series of additional fraudulent activities, including borrowing office space in order to convince auditors that Interstate Appraisal Services was a real going concern, Minkow was able to take ZZZZ Best company public.
The IPO sold out, raising $13 million, and Mikow was a multi-millionaire (on paper at least). At 21, he was then the youngest person to take a company public. The downfall of ZZZZ Best came as a result of an investigation conducted by the Los Angeles Times. Several years before the IPO, Minkow apparently had committed a series of credit card frauds by using cards of some of his former clients illegally.
One of those clients, a woman to whom Minkow reportedly owed several hundred dollars, contacted him repeatedly for repayment. When Barry did not reply, the lady contacted the L.A. Times, which subsequently ran a story about how Minkow had committed at least $72,000 in credit card fraud in the mid-eighties.
Within days his entire scam came crashing down around him, and his $100 million company became the definition of securities fraud.
Sadly, his fraudulent ways didn't stop. Since his release from prison, he has been convicted of two more frauds. The most recent involved defrauding the parishioners of a church he pastored.
Posted-In: Barry Minkow fraud Interstate Appraisal Services Los Angeles Times Tom Padgett ZZZZ BestMarkets Best of Benzinga
View Comments and Join the Discussion!