Texas Instruments Sees Flurry Of Insider Trades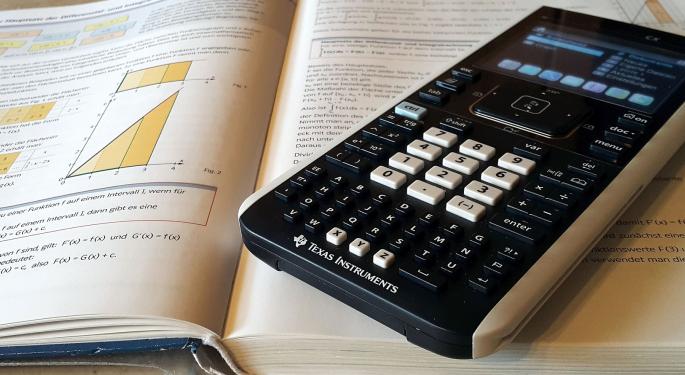 Texas Instruments Incorporated (NASDAQ: TXN) stock is down 4 percent this week after reporting modest earnings and tepid guidance last week. Company insiders aren't doing much to reassure shareholders with their actions after four company executives sold shares of stock on Monday.
The Benzinga Pro screenshot below shows three Form 4 insider transaction filings from Texas Instruments executives late Monday, including the sale of 61,500 shares by Senior Vice President Kevin Richie. Richie's sales represent at least $6.7 million of stock.

Why Insider Transactions Matter
While many Americans associate the term "insider trading" with illegal activity, company insiders are free to buy and sell shares of their own company's stock, provided they follow disclosure laws. Illicit insider trading only occurs if a company insider trades after gaining meaningful non-public information about the company or if an insider buys or sells shares of stock without disclosing the trades via Securities and Exchange Commission filings.
Company insiders whose compensation includes shares of stock can't be faulted for selling those shares and raising cash periodically. However, traders watch closely for changes in patterns or unusual insider trading activity.
Large insider buys are reassuring to investors that the people inside the company with the most knowledge and experience have a positive outlook for the business. Large insider sells may be a sign that management's confidence in the company is waning.
Keep An Eye On Insider Action
Texas Instruments' recent wave of insider selling isn't necessarily an indication that investors should be concerned about the company, but it's always good for traders to stay informed about what executives are doing. Texas Instrument traders will be keeping an eye on Benzinga Pro in coming days just in case that insider selling becomes more of a longer-term trend.
Be the first to get this news with Benzinga Pro. Sign up for your free two-week trial here.
Related Links:
Benzinga's Insider Buys Of The Week: BeiGene, Opko Health And More
Vince McMahon Sells $100 Million Worth Of Stock, Has Eyes On Football Again
View Comments and Join the Discussion!
Posted-In: Kevin RichieNews Insider Trades Trading Ideas Best of Benzinga