Bank, Fintech IPOs To Ride The Rotation Into Finance Equities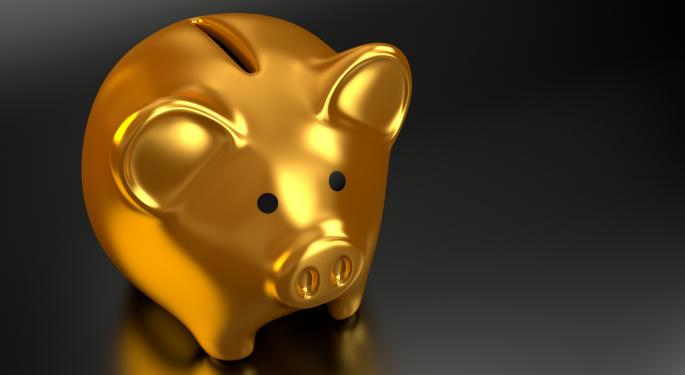 Upcoming initial public offerings include banks, biotechs and blank check companies hoping to profit on the market's shift from tech stocks.
Here are the details behind this week's six market initiates:
Curo Group Holdings Corp. (CURO) will issue nearly 6.7 million shares between $14 and $16 Thursday on the New York Stock Exchange. Founded in 1997, Curo Financial Technologies Corp operates the short-term lending platforms Speedy Cash, Rapid Cash, LendDirect, Avio Credit, Opt+ and WageDayAdvance.
Odonate Therapeutics, LLC (ODT) will issue 5.88 million shares between $24 and $27 Thursday on the Nasdaq. The pharmaceutical firm develops oncological therapeutics with two drugs in late-phase studies.
Quanterix Corp (QTRX) will issue 3.34 million shares between $14 and $16 Thursday on the Nasdaq. The biotech's proprietary digital health product allows close examination of biomarkers for therapies in oncology, neurology, cardiology, inflammation and infectious disease.
Denali Therapeutics Inc. (DNLI) will issue more than 8.3 million shares between $17 and $19 Friday on the Nasdaq. The Bay Area pharmaceutical company develops treatments for neurodegenerative diseases including Alzheimer's, Parkinson's and amyotrophic lateral sclerosis.
GigCapital, Inc. (GIG'U) will issue 15 million shares at $10 Friday on the New York Stock Exchange. Based in Palo Alto, the blank check company intends to raise $172.5 million to pursue acquisitions in technology, media or telecom.
Luther Burbank Corp (LBC) will issue 11.35 million shares between $10.50 and $12.50 Friday on the Nasdaq. The $5.6-billion bank provides mortgage and savings solutions in nine branches and four loan offices across California.
Related Links:
The Basics Of IPOs: Some Things You Should Know
Posted-In: IPOsNews IPOs Best of Benzinga
View Comments and Join the Discussion!