The Most Memorable Moments From Apple's Last 4 WWDC Presentations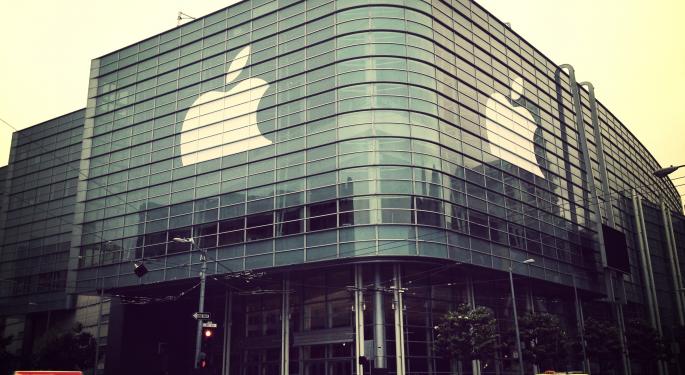 The day has dawned. The five-day bonanza called Apple Inc. (NASDAQ: AAPL)'s Worldwide Developers Conference, or WWDC, that is set to take place in San Jose, California kickstarts later Monday.
Apple uses the event as a platform for showcasing new software and technologies for software developers. The conference will feature sessions, hands-on-labs, consultations with Apple experts, get together with like-minded developers and Apple experts and special events, including third-party events.
The opening day of the WWDC will feature the keynote address, which will be held this year at the McEnery Convention Center in San Jose, California, at 10 a.m. PDT or 1 pm EST.
The first day of the conference will likely see the launch of new products as well previewing of Apple's operating system updates for iOS, macOS, watchOS and tvOS and also new developer tools, according to 9to5 Mac.
Even as expectations abound, Benzinga looked at some of the most memorable moments from Apple's WWDC presentations in the past four years.
WWDC 2016 (June 13–17, 2016)
The WWDC 2016 was all about updates to the OS for the Mac, iPhone, Watch and TV and also opening up of services like Siri and iMessage to developers. The MacOS was named as Sierra, which also facilitated bringing Siri to the desktop.
Additionally, Apple Pay was made available online through Safari, with authentication done through TouchId, making the need to type credit card details redundant. The company also announced redesign of Apple Music and Maps.
WWDC 2015 (June 8–12, 2015)
Satisfying the long-cherished dreams of music enthusiasts, Apple CEO Tim Cook announced a new music streaming platform called Apple Music, which the company promoted with star power and exclusive access.
The new service , available at $9.99 per month or $14.99 per month family plan option, allowed users to watch music videos and exclusive clips in HD and listed curated playlists. The service also incorporated a feature called Connect, which allowed unsigned artists to upload their music.
Apart from that some of the other announcements, included a facility for car makers develop their own CarPlay apps, expansion of Apple's smart home platform, called HomeKit, and providing public transit directions in Apple Maps.
WWDC 2014 (June 2–6, 2014)
Apple previewed its OS X Yosemite, its new operating system for desktop, which incorporated much of the visual features of the mobile OS, namely iOS. The company also unveiled iCloud Drive, which like Dropbox, had a file system for storing documents in the cloud.
WWDC 2013 (June 10–14, 2013)
In the annual event in 2013, the company unveiled redesigned models of the Mac Pro, AirPort Time Capsule, Airport Extreme and MacBook Pro, while also showcasing OS X Mavericks, iOS 7, iWork for iCloud and a new music service called iTunes Radio.
Does Apple Stock Move Through The Event?
WWDC 2016: Apple fell a steep 3.5 percent during the WWDC week in 2016.
WWDC 2015: Apple ended the WWDC week down 1.15 percent in 2015.
WWDC 2014: The stock ended the WWDC week up about 2 percent in 2014.
WWDC 2013: Apple stock fell through the week of the WWDC in 2013 before ending with a loss of 1.36 percent.
Thus, it is seen from the past years that Apple stock declines mostly through the WWDC week. The stock reaction could be due to the run up ahead of the event or due to disappointment over the announcements. Whatever be the case, traders can take position in Apple stock, going by this past trend.
Related Links:
When It Comes To Cool, Google, Facebook And Apple Bring Chic To Developer Conferences
Here's What To Look For At Apple's WWDC Next Week
_________
Image Credit: By Scott Schiller from San Francisco, CA, USA (WWDC 2013 Apple Logo: Buffering (75%...)) [CC BY 2.0 (http://creativecommons.org/licenses/by/2.0)], via Wikimedia Commons
Posted-In: Worldwide Developers Conference WWDCNews Events Tech Trading Ideas Best of Benzinga
View Comments and Join the Discussion!