China Hit With First Credit Downgrade In Decades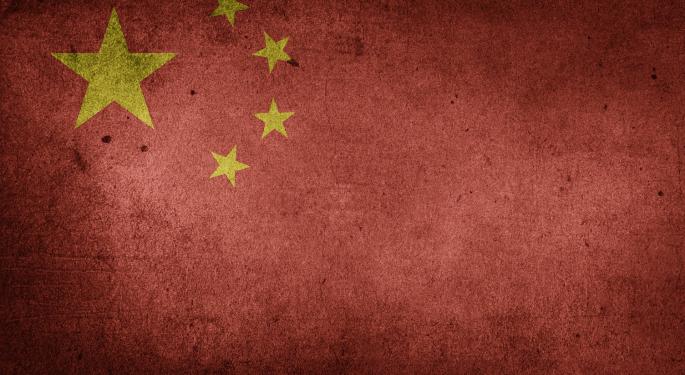 For the first time since 1989, a major debt rating agency downgraded their outlook on China.
Moody's Investors Service slashed its rating on Chinese debt from Aa3 to A1 due to the possibility of a "material rise" in economy-wide debt. The agency also cited a potential negative impact to the central government's finances, but at the same time shifted its outlook from negative to stable.
Moody's Associate Managing Director Sovereign Risk Group Marie Diron explained to Bloomberg TV that the downgrade is due to an outlook of slower growth prospects, especially compared to the government's overly optimistic growth targets. Meanwhile, the government is fixated on its economic growth targets which implies that an already high leverage will merely continue to grow.
"The combination of slower growth and higher debt poses some contingent liabilities for the government," said Diron.
Puzzling Decision
According to Gadfly's Andy Mukherjee, the timing of Moody's action is questionable as it's "embarrassingly close" to April's meeting of top politicians to discuss "safeguarding national financial-market security."
The downgrade also comes at a time when perhaps the Chinese debt market is showing notable signs of improvements.
Mukherjee explained that just one year ago, the majority of bonds that were rated AAA by local Chinese rating firms were in fact junk rated based on Bloomberg's credit-scoring metrics. Fast forward to today and only 14 out of 127 bonds are in the risky category.
"Things are looking better for corporate debt in China, not worse," Mukherjee emphasized.
See Also:
What Does The China Trade Deal Mean For Financial, Beef And Poultry Players?
Is China's $26 Trillion In Public And Private Debt A Threat To The Global Economy?
Posted-In: Andy Mukherjee China China BondsNews Emerging Markets Global Markets Media Best of Benzinga
View Comments and Join the Discussion!