Marcum Conference To Connect Public, Private Micro-Caps With Critical Investors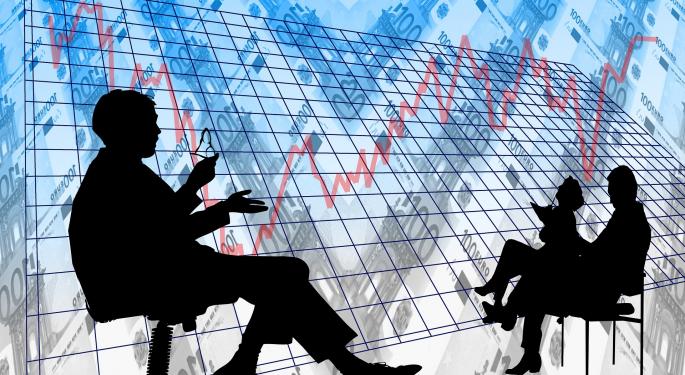 Throughout his 20-plus-years with Marcum LLP, an independent auditor of public companies, David Bukzin has played witness to the contraction of the IPO market.
As the founding head of Marcum's SEC Services practice, Bukzin supports entrepreneurial companies that opt to migrate into the public markets — and to the great alarm of many, that population has significantly dwindled.
"The IPO market is definitely struggling, and we're hoping that there is a turnaround with the new administration and some of the initiatives," Bukzin told Benzinga, referencing efforts by Nasdaq and the changing corporate environment under President Donald Trump.
He added that Reg A-plus opportunities, which allow private companies to register mini-IPOs to access capital and "test the water" before filing with the SEC, should serve as a feeder for the public markets. But that doesn't necessarily detract from the overall appeal of today's private markets.
"It seems as if the private equity markets are more robust for accessing capital for the right company than the public markets," he said. "Add to that the additional regulatory environment for public companies and the fact that when you decide to go public, you go from having one business to two — the business of whatever your company is in and the business of being public, and in order to have public company success, you have to have equal focus on both businesses, so I think that has supported many companies in trying to stay private longer."
MicroCap Conference
Amid shrinking public markets and subsequently diminished investment opportunities, Bukzin and his firm are preparing to host the sixth annual Marcum MicroCap Conference to facilitate critical financial connections.
The conference allows companies with market caps under $500 million to share their stories with investors and analysts through presentations and one-on-one meetings. Participants span multiple industry concentrations, such as life sciences, technology, media, natural resources, industrials, business services and fintech.
"They come for different reasons," Bukzin, the conference chairman, said of participants. "Some companies are coming to meet with potential people to buy their stock in the open market. Some come looking for direct investments, to meet investment bankers and direct investment hedge funds. Some companies come because they want to have an outlet to just learn how to tell their story in front of a group."
Last year, Marcum launched a track for private companies interested in laying foundations to go public, and, registering a rising interest in the marijuana industry, it also developed a specific cannabis series.
More than 100 companies are currently registered to attend, including AEterna Zentaris Inc. (USA) (NASDAQ: AEZS), Finjan Holdings, Inc. (NASDAQ: FNJN), Inspired Entertainment Inc (NASDAQ: INSE) and Jetpay Corp (NASDAQ: UBPSU), and Buzkin expects another 50.
Conference Lineup
The conference has previously hosted high-profile speakers such as former U.S. Speaker of the House Newt Gingrich, former SEC Chairman Harvey Pitt, former Lehman Brothers CEO Richard Fuld Jr., and former New York City Mayor Rudy Giuliani.
This year, economist and CNBC contributor Larry Kudlow will speak on "Washington to Wall Street," and the husband-wife duo of liberal James Carville and conservative Mary Matalin will engage in a moderated debate.
The event, running in New York from June 15 to June 16, is open to institutional investors and high net-worth individuals interested in networking with company management and making investments.
About Marcum
Marcum is an accounting and consulting firm and the eighth largest auditor of public companies in the U.S. Buzkin said the firm has audited more IPOs in the last two years than any other contractor, and it is the largest auditing firm to have a 100-percent clean inspection report from the Public Company Accounting Oversight Bureau. For more information, visit the company website here.
Related links:
The Basics Of IPOs: Some Things You Should Know
Small Cap's Big Secret: A Conversation With A Private Equity Fund Manager, Part 1
View Comments and Join the Discussion!
Posted-In: David Bukzin Marcum LLP Marcum MicroCap ConferenceNews Events Exclusives Interview Best of Benzinga