New Residential Investment Corp Hammered By Ocwen News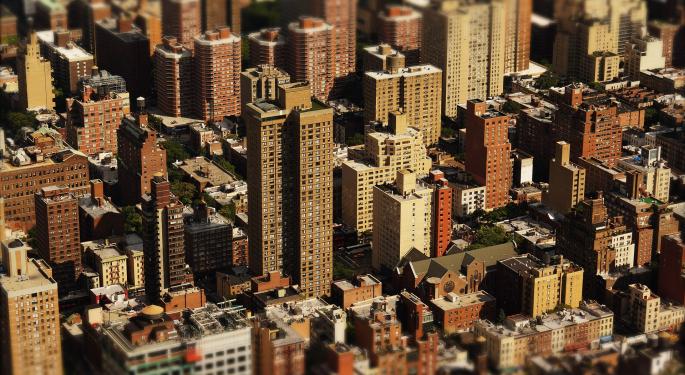 Ocwen Financial Corp (NYSE: OCN) shares crashed 50 percent Thursday after more than 20 states issued cease-and-desist orders against the company related to alleged mismanagement of escrow accounts and the company's poor financial standing.
In addition, the Consumer Financial Protection Bureau (CFPB) has filed a lawsuit against Ocwen for similar alleged abuses.
The CFPB claims it has "uncovered substantial evidence that Ocwen has engaged in significant and systemic misconduct at nearly every stage of the mortgage servicing process."
See Also: Ocwen Hit With Several Cease-And-Desist Letters From State Regulators
Following the legal actions against the company, Piper Jaffray recommended traders short shares of REIT New Residential Investment Corp (NYSE: NRZ), which owns some of Ocwen's servicing rights.
In its most recent 10-K filing, New Residential said regulatory action against Ocwen "could increase our financing costs or operating expenses, reduce our revenues or otherwise materially adversely affect our business, financial condition, results of operations and liquidity."
For New Residential investors, Thursday's news may have been a worst-case scenario in terms of the REIT's relationship with Ocwen.
Ocwen's loan servicing business increased eight-fold in the years following the 2008 financial crisis when struggling big banks were happy to shed their subprime mortgage businesses. The CFPB alleges that Ocwen failed to integrate the businesses it acquired properly, resulting in inaccurate accounting of payments, taxes and insurance from escrow accounts.
New residential shares closed down 7.6 percent at $16.39 Thursday, after hitting an intra-day low of $15.37.
In response to the allegations, Ocwen released a statement denying the CFPB's claims.
"Ocwen believes its mortgage loan servicing practices have and continue to result in substantial benefits to consumers above and beyond other mortgage servicers. The substantive allegations in today's suit are inaccurate and unfounded," the statement reads. Ocwen's full statement can be found here.
Posted-In: Consumer Financial Protection BureauNews REIT Short Ideas Legal Trading Ideas Real Estate Best of Benzinga
View Comments and Join the Discussion!