Ocwen Hit With Several Cease-And-Desist Letters From State Regulators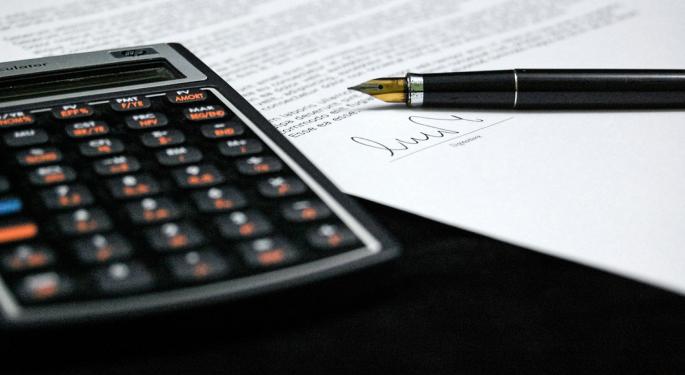 Citing mismanagement of escrow accounts and poor financial condition, mortgage regulators from more than 20 states issued Ocwen Financial Corp (NYSE: OCN) and its subsidiaries cease-and-desist orders Thursday. A lawsuit from the Consumer Financial Protection Bureau shortly followed.
The Florida-based company was instructed not to acquire new mortgage servicing rights and residential mortgages until it proves its financial stability through an analysis of liabilities and justifies its collection and calculation procedures surrounding consumer funds.
The action follows a six-state examination of Ocwen between 2013 and 2015, which revealed irreconcilable consumer escrow accounts, unlicensed servicing activity and "significantly deteriorating" financial conditions.
According to the North Carolina regulatory filing, the states confronted OFC's Board on multiple occasions to express that the violations "were unacceptable and would not be tolerated."
Ocwen subsequently failed to provide requested financial documents, at which point the firm and regulators entered into a Memorandum of Understanding requiring a business plan addressing consumer grievances and the contracting of an independent auditor to review finances.
Following that activity in 2016, regulators still found Ocwen operating outside regulations.
"Ocwen has engaged in, is engaging in, or is about to engage in acts or practices which warrant the belief that the company is not operating honestly, fairly, soundly, and efficiently in the public interest, and/or in violation of standards governing the licensing and conduct of a mortgage loan servicer," the North Carolina filing read. "The public interest will be irreparably harmed by delay in issuing a cease and desist order to Ocwen."
Ocwen shares were trading down 55.2 percent to $2.46 at time of publication.
In a statement released around 2:30 p.m. ET, Ocwen said:
"Ocwen strongly disputes the CFPB's claim that Ocwen's mortgage loan servicing practices have caused substantial consumer harm. In fact, just the opposite is true. Ocwen believes its mortgage loan servicing practices have and continue to result in substantial benefits to consumers above and beyond other mortgage servicers. The substantive allegations in today's suit are inaccurate and unfounded. Indeed, the Company is unaware of the CFPB conducting any detailed review of Ocwen's loan servicing files. Rather, the CFPB suit is primarily based on the CFPB's flawed review of data and its self-serving conclusion about isolated instances where Ocwen self-identified ways we can do better."
"Ocwen fully cooperated with the CFPB's inquiries, and sought to find a fair and reasonable solution to the extent the CFPB identified legitimate concerns. Indeed, Ocwen continued to work with the CFPB until the suit was filed. Under these circumstances, Ocwen has a responsibility to its customers, shareholders, and employees to vigorously defend the Company against these unfounded claims."
Posted-In: CFPBNews Legal Movers Best of Benzinga
View Comments and Join the Discussion!