Twitter's Role In This Political Cycle Was Complicated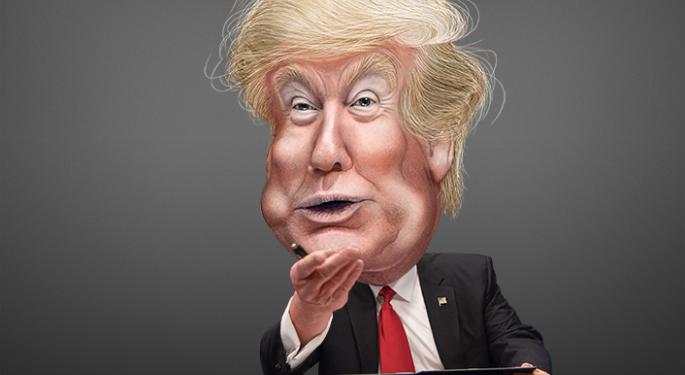 For better or worse, there's no denying that Twitter Inc (NYSE: TWTR) played an unprecedented role in the latest U.S. presidential election. President Donald Trump may have changed the way future candidates campaign by using Twitter as a primary means of communicating with the electorate, engaging followers in political issues and seemingly single-handedly keeping his name in the mainstream news headlines throughout the campaign.
140-Character Tweeter Worth 1,000 Words
Trump took advantage of several key elements of Twitter's platform that make it ideal for campaigning. First, its 140-character limit means that candidates' messages must be broken down into simple, easily-digestible ideas. For Americans that are unwilling or unable to wade through the nuances of a complex issue, tweets provide a short, simple talking point they can understand and repeat.
American voters like easy and simple. Roughly 25 percent of Americans say they turn to social media for news and information about the election.
The hashtag may also be the modern-day digital equivalent of the sound bite that politicians are always searching for in debates and campaign speeches. Hashtags such as #draintheswamp and #crookedhillary may have served Trump better in terms of conveying his political identity than any number of campaign signs, ads or bumper stickers ever could have done.
Live-Streaming, Engagement
Twitter itself pushed to emphasize its own role in the election in 2016. It live-streamed debates, encouraged voters to speak out on issues and launched a get-out-the-vote initiative.
"Our goal is to increase engagement in the election process and encourage voter turnout," Twitter said in a statement.
The Dark Side Of The Tweet
While Trump and his supports may be thrilled with the results he achieved, others have been highly critical of the dark side of much of the election-related discussion on Twitter. Twitter became a hub for inaccurate and deceptive news, political bullying and harassment throughout campaign season. Some of the most disgusting behavior was blatant misogyny, racism and religious hate speech conveyed under only the thinnest of political veils.
Regardless, Twitter was certainly the place to be throughout the election cycle. The platform registered a record 75 million election-related tweets on Election Day. However, the damage the election may have caused to Twitter's reputation as a family-friendly forum for public discussion might have done more harm than good.
Even though Twitter's platform seems to be more popular than ever, shares are down another 11 percent on Thursday after the company reported yet another disappointing quarter. The image of Twitter as a cesspool of ignorance and hate may have advertisers and potential buyout candidates thinking twice about associating themselves with Twitter's battered brand.
"If your ad business struggles during a presidential election, you don't have an ad business," Ritholtz Wealth Management CEO Josh Brown tweeted Thursday morning.

The company has even resorted to cutting its work force by 9 percent to help cut costs in response to struggling ad sales.
Twitter is attempting to save its brand by fighting back against abusive and offensive users this week with a new anti-trolling initiative, but its latest efforts are three months too late to undo anything that was posted during campaign season.
Whether the role Twitter played in the 2016 election was positive or negative is open to interpretation. But much like the political ideas that helped shape the election's outcome, Twitter's role in politics and the service or disservice it is providing to the American electorate is far too complicated of a debate for 140 characters.
Image Credit: By DonkeyHotey (Donald Trump- Caricature) [CC BY 2.0], via Wikimedia Commons
View Comments and Join the Discussion!
Posted-In: Donald Trump Josh BrownNews Politics Events Tech Media General Best of Benzinga