How You Should Approach The Move In EnteroMedics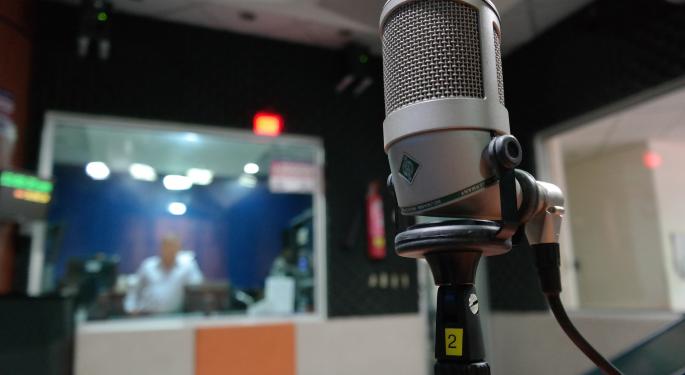 EnteroMedics Inc (NASDAQ: ETRM) is logging another huge 50 percent gain on Tuesday, reading as high as $30.41 on the day. PreMarket Prep hosts Joel Elconin and Dennis Dick discussed the microcap medical devices stock on Tuesday morning's show.
EnteroMedics shares are now up a staggering 1,320 percent in the first six trading days of 2017.
"This stock has a history of making crazy moves," Dick pointed out. "In the beginning of 2016, the stock went from $7 up to $125 a share and then gave it all back."
Another Super Short Squeeze?
Elconin noted the parallels between EnteroMedics and DryShips Inc. (NASDAQ: DRYS), which went on its own crazy short-lived run in late 2016. Like DryShips, EnteroMedics has a history of reverse stock splits that have dramatically reduced the stock's float.
"If you're sticking money in this thing thinking it's going to be the next big investment, just take a look at DryShips. DryShips went from $4 up to over $100 and now it's back down to $2 just two months later," Dick cautioned.
"When the dust settles on this thing, I believe this is nothing more than a super short squeeze."
Dick and Elconin agreed that traders who are good at trading these huge movers should feel free to milk it for all its worth, but new traders should steer clear of the dangerous stock.
"If you're looking for any wisdom here on Benzinga's PreMarket Prep show, it's just stay out," Elconin advised. "You can have one, two, three, four, five, six winning trades in this thing, but if you're caught at the wrong time— it's going to be halted. Something's going to happen to end this insanity."
DryShips traders that were long when the stock was halted at $80 were slaughtered when the stock resumed trading down nearly 70 percent.
Dick said it's natural for these huge gainers to appeal to new traders, but stocks moving like EnteroMedics is moving make for some of the most difficult trades in the market.
"I've been trading professionally for 17 years, and I can't trade this stuff," he admitted.
He urged traders to focus on more boring, predictable stocks where there is more opportunity to gain a trading edge and less guesswork involved.
Listen to PreMarket Prep and chat LIVE with our hosts, guests and other listeners every weekday morning from 8–9 ET here!

View Comments and Join the Discussion!
Posted-In: Dennis DickNews Health Care Movers Tech Trading Ideas Interview General Best of Benzinga