Why Doesn't Tesla Participate In The North American Int'l Auto Show?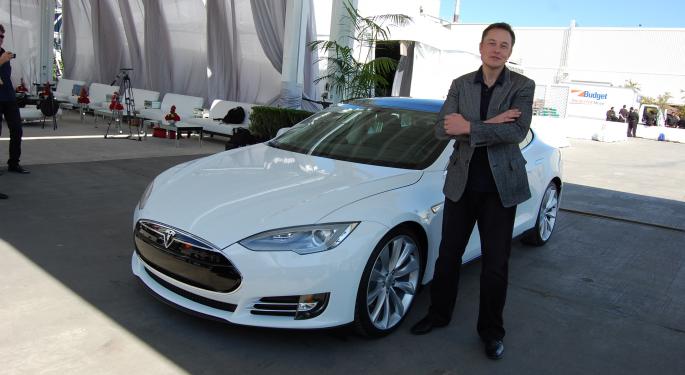 All roads, at least the ones traversed by anyone having a penchant for autos, will lead to Detroit this time of the year. The North American International Auto Show, usually a January event, is being held January 9 through 22 this year.
However, there is at least one reluctant traveler, obstinately refusing to be part of the show. It is none other than the electric car maker Tesla Motors Inc (NASDAQ: TSLA). What is preventing the company from using the show to showcase its energy-efficient car models?
Things Have Changed
Has Tesla always skipped the event? The answer is no. Tesla sent a shocker in December 2015 by announcing that it would have no part in the 2016 show, even as a custom, most automakers make their presence felt in the show.
The "why?" was answered by a spokesperson of the NAIAS, who explained that the company did not have any new vehicles planned to exhibit in the show. A plausible reason, given that Tesla's Model S had by them become an established model and Model X was ramping up nicely.
However, a Tesla Motors executive had a different take on it. The executive suggested that the very purpose of show, which is to sell cars, cannot be achieved in Detroit, as the Michigan state has banned the company from selling its cars here.
Tesla's wont elsewhere is to sell cars through company-owned showrooms, while Michigan, through a legislation signed into a law by Governor Rick Snyder in October 2014, prohibits sales of Tesla vehicles in the state. The company is not exhibiting in 2017 either. With its Model 3 autonomous vehicle set for launch this year, participation at the show could have given a fillip to sales, when it is finally available.
Tesla's non-participation could be a no-win situation for both parties. It is in the best interest of stakeholders that the issue that has kept Tesla away from the Detroit show is expeditiously resolved.
Image Credit: By Maurizio Pesce from Milan, Italia (Elon Musk, Tesla Factory, Fremont (CA, USA)) [CC BY 2.0], via Wikimedia Commons
Posted-In: NAIAS North American International Auto ShowNews Education Travel Events Tech General Best of Benzinga
View Comments and Join the Discussion!