Jobs Growth In 2016: How Did We Do?
With December figures now in, the Bureau of Labor Statistics recorded its 75 consecutive month of employment gains — the longest streak since 1939.
Still, the rate of non-farm job creation slowed for the final month of 2016, with about 156,000 jobs added in December compared to a November sum of 204,000 and the December 2015 total of 271,000. The figure also fell short of the consensus estimate by about 22,000 jobs.
The slowing monthly rate reflected a larger annual trend, which saw a total of 2.2 million added throughout 2016 compared to 2.7 million in 2015.
Nevertheless, economist Mohamed El-Erian expressed optimism about the continued positive growth.
"The 156,000 new jobs in December caps a strong period of employment creation under President Obama," El-Erian told Benzinga.
The Center for American Progress reported a total recovery of 15.5 million jobs since February 2010.
Non-Farm Payroll Breakdown
Of the various employment sectors, health care and social assistance saw the greatest growth in employment.
Health care contributed 43,000 new jobs in December — a sum surpassing the 35,000 averaged throughout the months of 2016 and the 39,000 averaged throughout 2015.
Social assistance took on an additional 20,000 workers in December, which comprised more than 20 percent of the total 92,000 jobs added in 2016. These figures fell sharply from the 162,000 social assistance jobs added in 2015.
Among other industries, food service created 30,000 new positions; transportation and warehousing added 15,000; financial activities contributed 13,000; and manufacturing took on 17,000.
Professional and business services welcomed 15,000 new employees in December — exposing a sharp decline in the job creation rate after November posted a figure of 65,000.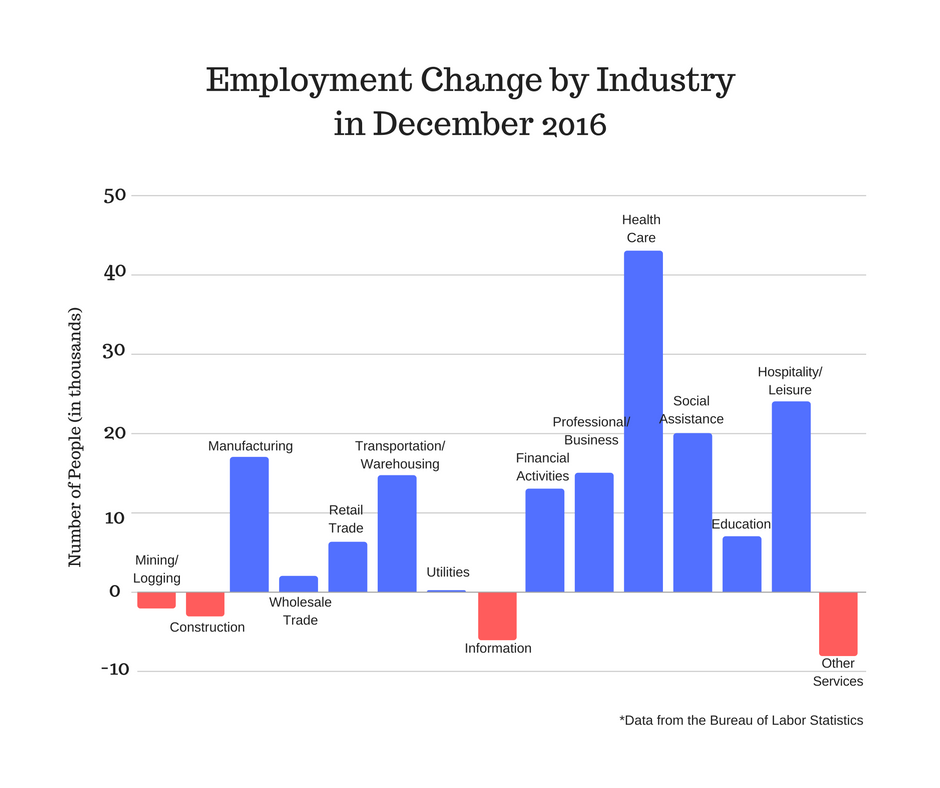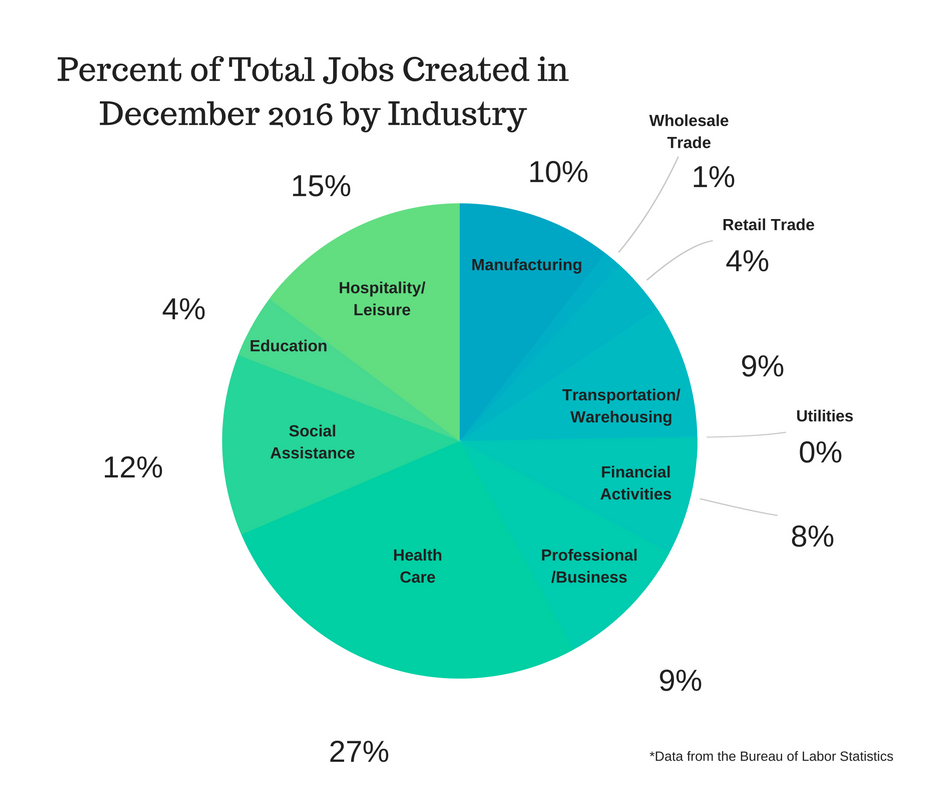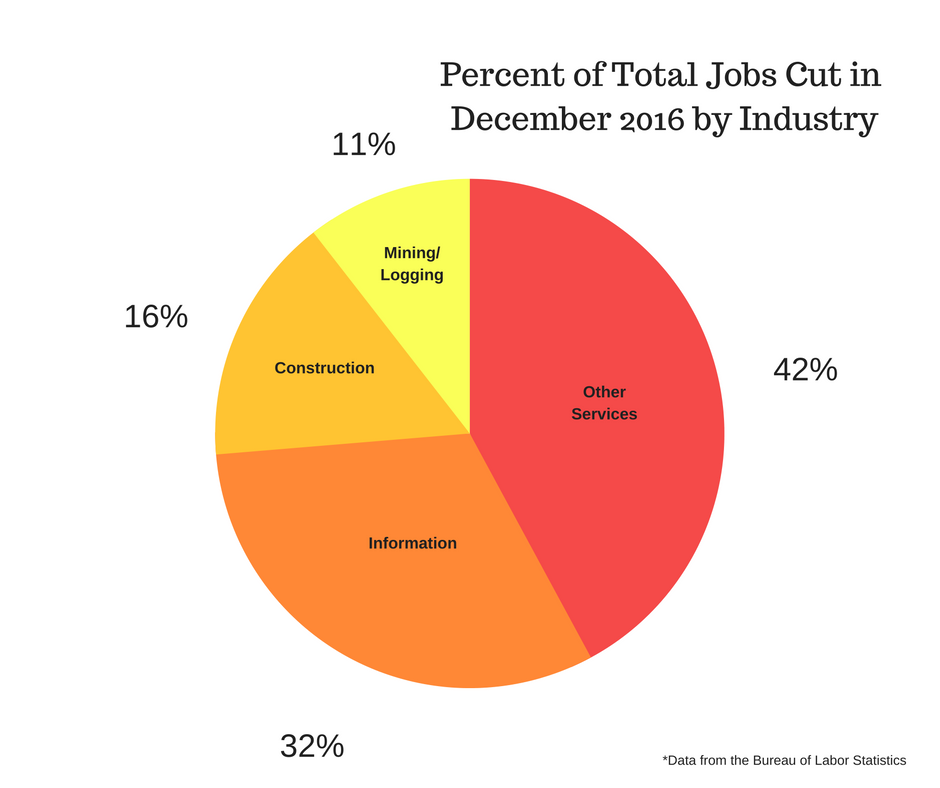 Unemployment Rate Levels Off
Total U.S. unemployment rose slightly between November and December 2016, but the month's rate of 4.7 percent was among the lowest of the year.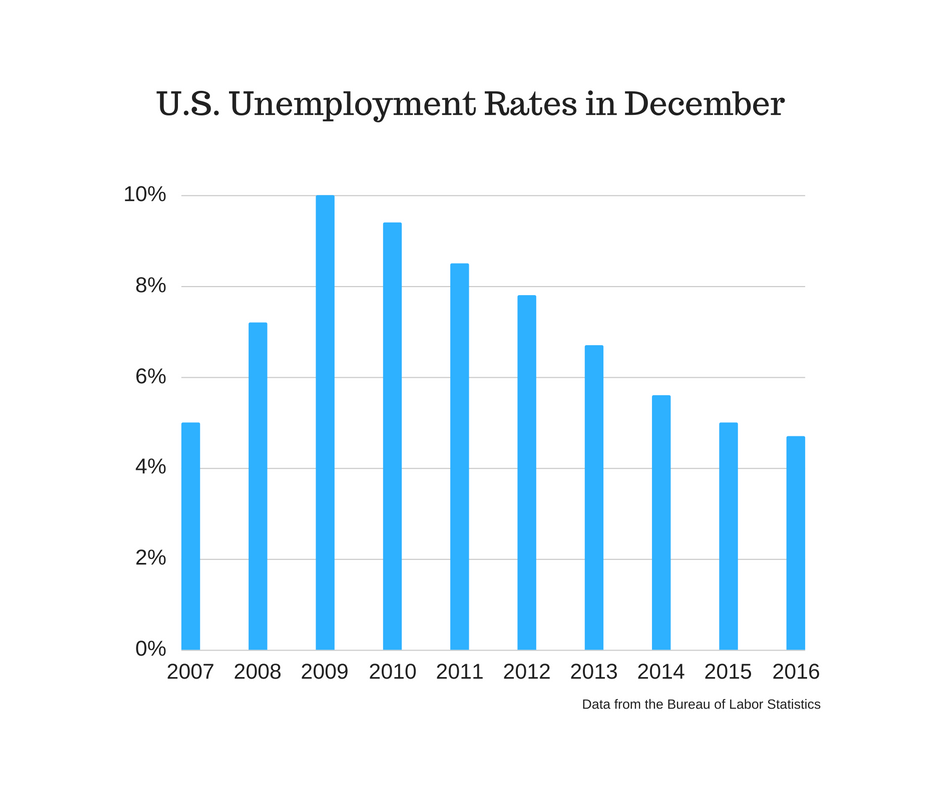 About 120,000 more Americans experienced unemployment in December (7.53 million) than in November (7.41 million). Nevertheless, the last month of the year had the third most positive outlook just behind May (7.45 million).
Throughout 2016, the national rate lingered at or below 5 percent — a rate first achieved in October 2015 when the United States dipped below the 8-million benchmark for the first time in years. Since the unemployment rate peaked at 10 percent in 2009, nearly every successive year has seen a rate decrease by 1 percent.
Still, the labor force participation rate of 62.7 percent remained relatively stable throughout 2016 and the month of December. El-Erian said the implication of this static rate may be reason for alarm.
"The relatively stagnant participation rate signals that structural issues continue to face the US labor market," he said.
Average Worker Gets A Raise
Average hourly earnings hit a $26 benchmark, which was $0.10 higher than the November average and 2.9 percent up from the start of the year. Workers logged an average of 34.3 weekly hours.
Together, these figures yielded an average weekly earning of $891.80 — more than $20 higher than in December 2015.
"Encouragingly, wage growth came in stronger than expected, registering its highest increase since 2009," El-Erian said.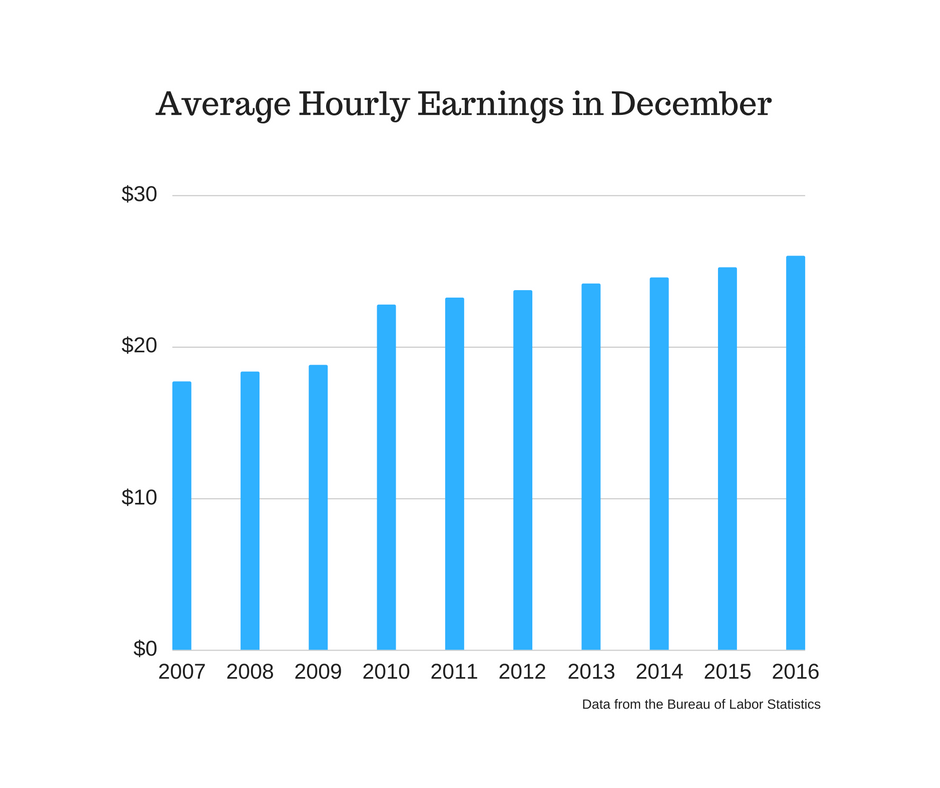 BLS Issues Payroll Revisions
The Bureau reported adjusted figures for the October and November employment gains, with October falling from 142,000 to 135,000 and November rising from 178,000 to 204,000. These changes conveyed an unexpected increase of 19,000 previously uncalculated new jobs.
Considering the adjustments, the bureau reported an average monthly payroll increase of 165,000 for the last quarter of 2016.
View Comments and Join the Discussion!
Posted-In: employment jobs Mohamed El-ErianNews Education Econ #s Interview General Best of Benzinga