Does Instagram Owe Its Fastest Growth Rate Ever To Snapchat Copycatting?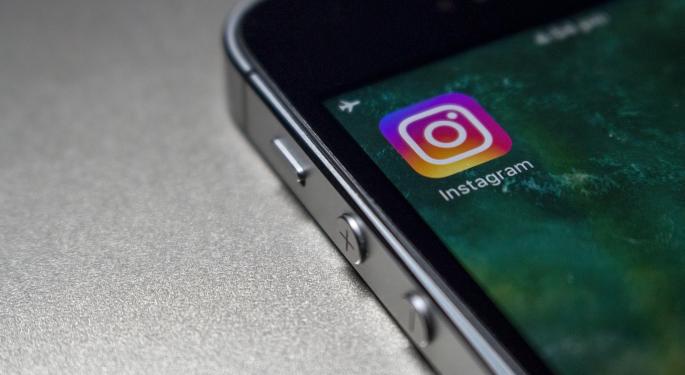 "Imitation is the sincerest form of flattery." —Oscar Wilde and Charles Caleb Colton
If one were to go by this quote humorously attributed to Oscar Wilde despite having been penned by Charles Caleb Colton years before, Snapchat should be thumping its chest, as social networking giant Facebook Inc (NASDAQ: FB) has imitated one of its features and has found tremendous success with it.
Instagram said in a blog post that it now has over 600 million Instagrammers or monthly active users. More importantly, the company emphasized the point that over 100 million MAU had joined in the past six months, which would mean since mid-June. To put things in perspective, Instagram was launched in October 2010 and it was bought by Facebook in April 2012.
The fact that Instagram Stories was launched in August has led to the surmise that the strong growth in recent times is owing to the feature, which in fact is a copycat version of Snapchat's stories.
In its recent blog, Facebook specifically mentioned Instagram Stories, live video and disappearing photos and videos in Direct as avenues it allows for sharing in many ways than before. Facebook in its earnings call in November said Instagram Stories is outperforming its main flagship Facebook social networking platform, helping it to outperform in the third quarter.
Instagram Stories has over 100 million DAU, the company's CEO Mark Zuckerberg stated. This compares favorably to 150 million DAU Snapchat had for its stories at that time, given that Facebook's version was in the market only for about three months compared to about three years for Snapchat's Stories.
At least in business, copying does seem to have some merit, as long as you can push your product to the customers more effectively. That is what you learn from the Instagram Story(ies).
At the time of writing Facebook shares were up 0.05 percent at $120.27.
Posted-In: Instagram SNAP SnapChatNews Education General Best of Benzinga
View Comments and Join the Discussion!