Digital Ally And Taser Battle Goes From The Court Room To The Press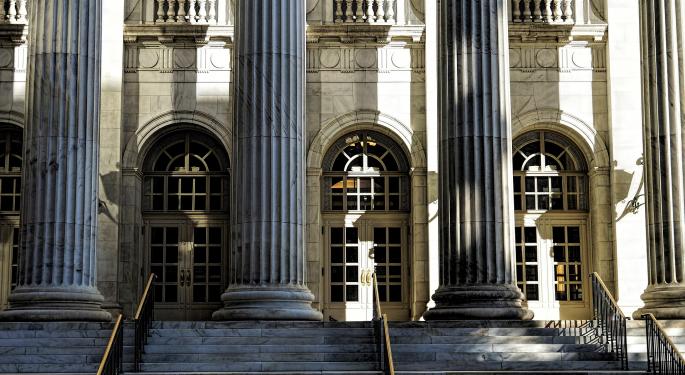 TASER International, Inc. (NASDAQ: TASR) and Digital Ally, Inc. (NASDAQ: DGLY) have been locked in a bitter patent infringement lawsuit battle concerning auto-activation camera technology. Now it looks like the patent duel is spilling over into the press.
Timeline
Here is a timeline of bitterly fought battle:
In September 2013, Digital Ally filed a patent application called US 8781292 B1 in the U.S. Patent and Trademark Office (PTO). Digital Ally claimed it had pioneered the development of its VuLink ecosystem, which provides intuitive auto-activation functionality as well as coordination between multiple recording devices.
Taser, which had a similar system in the market, requested the PTO to reconsider the 292 Patent granted to Digital Ally.
In September 2015, Taser got the patent office to make an initial, non-final decision to reject Digital Ally's patent claims.
In January 2016, Digital Ally revealed that the patent office concluded the 292 patent for auto-activation technology is valid, and the patent belongs to Digital Ally. Subsequently, the company initiated a lawsuit.
On February 2, Digital Ally amended its complaint, alleging that Taser also bribed officials and otherwise conspired to secure no-bid contracts for its products in violation of both state law and federal antitrust law. Digital Ally's lawsuit also seeks monetary and injunctive relief, including treble damages, for these alleged violations.
On October 14, Digital Ally reported via a release the Federal District Court issued a ruling that denied the request of Taser to continue the stay of discovery on the antitrust claims included in Digital Ally's lawsuit against Taser.
On Thursday, Taser said it is challenging the validity of Digital Ally's patents and submitting public documents from its own presentation made as early as 2009. The company's contention is that under U.S. law, a patent is not valid if it claims technology publicly described by another before the patent's filing date.
The back and forth exchanges via the media is continuing unabated, as both Digital Ally and Taser fight tooth and nail over the patent infringement case. Investors are keyed in to the developments, given the magnitude of hit for the company in the wrong side of the judgement.
On Friday, Digital Ally closed down 3.03 percent at $4.80. Taser closed up 0.72 percent at $27.92.
Posted-In: US 8781292 B1 VuLinkNews Legal Movers Tech Best of Benzinga
View Comments and Join the Discussion!