Exclusive: FireEye CEO, CFO Talk Cybersecurity, Politics And Rumors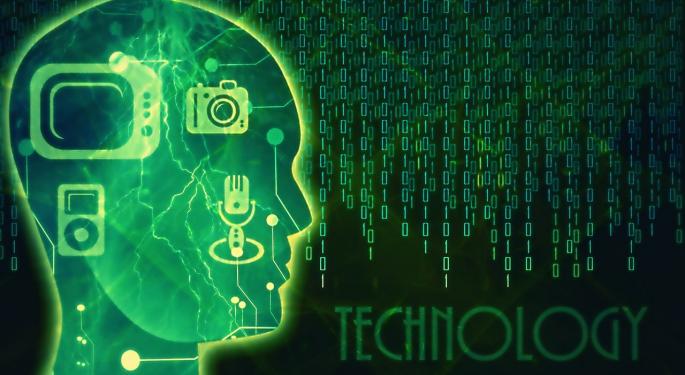 FireEye Inc (NASDAQ: FEYE) is one of the most continually targeted companies of M&A rumors on the Street. The cybersecurity company recently hit an all-time low of $10.87 before beating analyst estimates on earnings and revenue. With shares up 30 percent since reporting Q3 earnings, Benzinga sat with FireEye CEO Kevin Mandia and chief financial officer Michael Berry to discuss their recent quarter, the election and how they deal with M&A rumors.
Mandia's Mantra
Mandia told Benzinga his mantra of the quarter, "You've got to do what you say you're going to do or at least everything within your means and power and capability to do so." This meant being laser focused on balancing growth with following a path to profitability. FireEye did $215.4 million in billings, which was above the $200 million–$215 million guidance, along with delivering the best operating margin in company's history, which delivered a $0.13 beat of the mid-point of EPS guidance range.
New Products
Delving into FireEye's two new products, Cloud MVX and MVX Smart Grid, Mandia hammered home the need to continually innovate. The Cloud MVX provides a cloud deployment of the MVX Engine, which is a subscription-based product that signals threat detection to the cloud. FireEye's MVX Smart Grid utilizes MVX Engine along with Smart Nodes to analyze internet traffic using multiple techniques to identify and stop outside threats. Mandia said the release of these products was to provide a "best of breed detection at a price point for folks that might be more cost conscious."
Despite the consideration of price, Mandia did hedge this by saying that FireEye "will always have a premium price because they invest more in gaining intelligence about bad guys than any other company that he's aware of."
Companies that he says are in beta testing for these products include a large financial institution testing out Smart Grid and is skipping immediately into production based on their experience. While the management was hesitant on giving details, both Mandia and Berry hinted that a government buyer had given good feedback in beta on the efficacy for their Cloud MVX product.
Recent Stock Performance
Regarding their recent earnings, Benzinga asked FireEye's CFO Berry would they expect to see product revenue continue declining. His statement, was that they expect product decline to continue, due to the shift in purchases from their customers to more of a cloud, subscription-based products. Berry stated, "You see it in a lot of security companies in terms of product not selling as much as people go to services and subscription and they move to the cloud. We fully expect that to continue."
Q&A Session
With time running short in the interview, Benzinga simply delved into a quick Q&A, ranging from M&A rumors to politics.
Balance Sheet: With regards to their balance sheet health, Berry was positive, "I think from a balance sheet perspective it's something that I am very comfortable with. We have over $900 million of cash available. We do have some convertible debt but they're not due for at least 3 and ½ years at the first tranche. We have a lot of flexibility. So from that perspective I am comfortable with where we stand."
Global Expansion: Benzinga asked where the company was looking to expand globally. Berry had this to say, "The great part about the international markets is advanced threats is still very 'top of mind to them.' They are typically a couple years behind the United States, especially as it relates to security, so we're focused in the Nordics, we're focused in the Europe region. Middle East is a great growth market for us. We're very big in a good part of Asia Pacific, the whole Australia/Malaysia section is good for us. Japan, we're very large in. So we'll continue to add in those. We do expect international to continue to grow as a percent of our business."
However, Berry said this isn't where they want to be yet, stating, "We don't think that we have anywhere near the share that we should internationally. We'd like to see that be half the business, which is what you typically see in a larger technology company."
Politics: When asked about political impact of either candidate, Berry declared that cybersecurity doesn't see "blue" or "red," "It's been my observation this is not a bipartisan issue. I think there's not the vision on the issues. So, think whether you're a Democrat or Republican, you recognize that cybersecurity is important."
Rumors: Finally, Mandia touched on recent M&A rumors, which were again reignited by Dealreporter's report of possible interest by Symantec Corporation (NASDAQ: SYMC) and Palo Alto Networks Inc (NYSE: PANW). He diverted attention from this type of speculation, "I can tell you, all managers are operationally managing their business to be the best it can be. We're heads down, focused on that. Rumors don't get to us. We operate our business as best as we can. If opportunities pop up, the board will do their fiduciary duty to entertain those opportunities, but I think management, what I keep telling them is it's our job to make this company as effective as possible."
A Look Ahead
Rounding out the call, Benzinga asked what each manager would like FireEye, or themselves, to work on over the next quarter. Berry and Mandia reiterate their goal from earlier, to focus on aligning FireEye's future growth with a road to profitability.
Posted-In: Cloud MVX CybersecurityM&A News Rumors Management Tech Interview Best of Benzinga
View Comments and Join the Discussion!