A Timeline Of Carl Icahn's Investment In Herbalife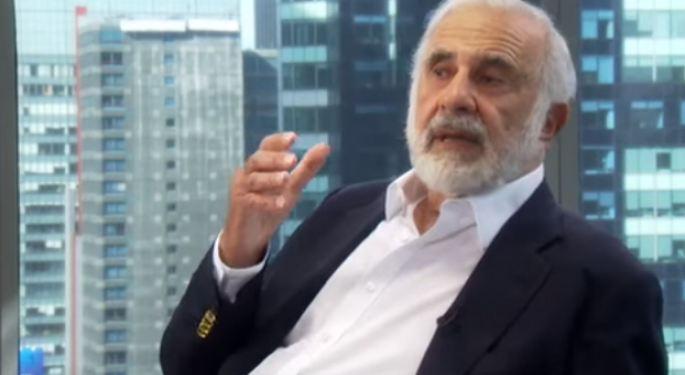 Carl Icahn increased his stake in Herbalife Ltd. (NYSE: HLF) to 23.05 percent. Anyone familiar with the matter knows what a long strange trip it's been for Icahn, Bill Ackman and Herbalife.
Here's a look at the relationship between Icahn and Herbalife over the years:
2003 – A feud arises between Carl Icahn and Bill Ackman over Hallwood Realty. Ackman wins $4.5 million in court in 2011.
December 2012 – Bill Ackman outlines why he believes Herbalife is a pyramid scheme, discloses a position.
January 10, 2013 – Rumors of Icahn buying a stake arise.
January 16, 2013 – Confirmed that Icahn bought a stake in Herbalife.
February 14, 2013 – Icahn increases his stake to 12.98 percent. Herbalife management approves of his buying up to 25 percent.
February 15, 2013 – Icahn comments on Herbalife: "Quintessential example of a company that should be taken private."
March 7, 2013 – Icahn Increases his Herbalife stake to 15.5 percent.
May 7, 2013 – Icahn Raises Stake to 16.48 percent.
February 26, 2014 – Icahn purchases an additional 33,500 shares.
May 15, 2014 – Icahn slightly reduces his position.
September 22, 2014 – Rumors arise that Icahn will dump his 17 percent stake. Stock takes a hit and rebounds.
July 15, 2016 – Herbalife announces it will allow Icahn to purchase up to 34.99 percent, up from 25 percent; Icahn reports 18.32 percent stake.
August 24, 2016 – Rumors arise that Icahn may be shopping for a sale of his Herbalife stake; Rumor soon debunked.
August 26, 2016 – Rumors of sale continue. Ackman presented as a possible buyer. Icahn later purchases 2.3 million shares.
September 2, 2016 –Icahn buys 306,846 shares –Increased stake to 21 percent.
November 3 – Icahn buys another 1,832,402 shares –Increased stake to 23.05 percent.
Posted-In: Bill Ackman Carl IcahnEducation Hedge Funds Top Stories General Best of Benzinga
View Comments and Join the Discussion!