Detroit-Area Comedians Make Difference In Community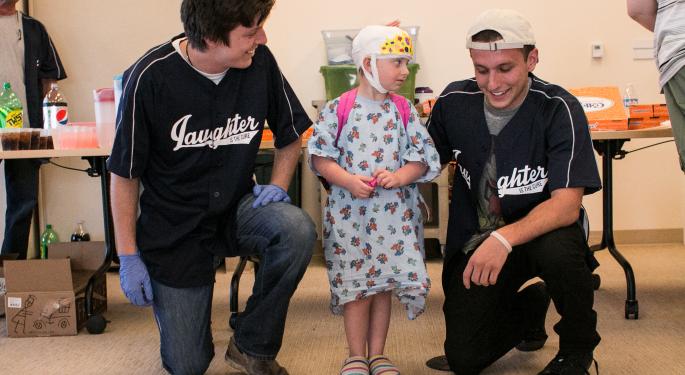 Four years ago, Sam Silverstein and Nick Tenaglia had a video class together at Berkley High School making videos and acting together. Little did they know that two years later they would be performing together and on their way to creating something memorable and rewarding.
Silverstein and Tenaglia's first conversation about creating a comedy show was about two years ago, toward the end of 2014. They both discovered their passion for comedy and started to unravel the unlimited possibilities of using different mediums to create something unique, something different and ultimately something entertaining.
From that moment, the two became an unstoppable team of talented comedians with a dream to make a difference in the world while putting a smile on everyone's faces.
Related Link: 'Disneyland' Needs Some Crowdfunding Help
"Laughter is the Cure," a live comedy show filled with stand-up comedy, video and other interesting activities, was born in 2015 when Silverstein and Tenaglia put together their first show at Michigan State University on February 4. The show was a hit. Silverstein and his team of peers worked hours on end selling tickets and raising awareness for this new comedy show. With the help of executive producer Jeremy Paczos, who is a wizard with graphics, Laughter is the Cure has established a creative marketing brand that includes logos, apparel and excellent video material.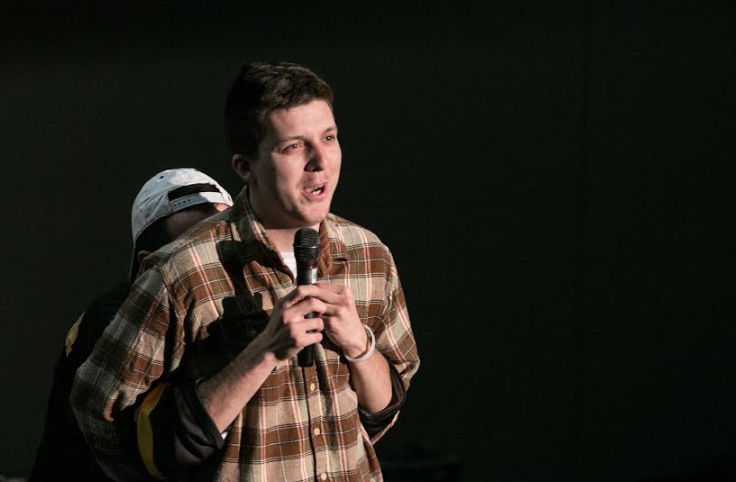 Comedian Nick Tenaglia performs during the first annual "Battle of the Houses," which is a charity and talent show event hosted by Laughter is the Cure to Life and comedian Sam Silverstein on April 13, 2016 at the Business College Complex. All the proceeds from the show benefit C.S. Mott Children's Hospital and childhood cancer.
All the ticket sales and donations from their shows are donated to the child and family life department of C.S. Mott Children's Hospital in Ann Arbor, Michigan. The Laughter is the Cure family hopes to make a more direct impact on the lives of children who currently reside at the hospital. All of the money donated serves to provide these children with toys, technology, video games and other forms of entertainment.
Last Thursday, Silverstein, Tenaglia and Silverstein's parents went to C.S. Mott Children's Hospital to sponsor and serve dinner for the children and their families. It was a very special moment for the team and everyone in attendance.
Laughter is the Cure may only be in its early stages, but the team has already raised and donated $20,000 to C.S. Mott Children's Hospital from all the shows so far. New and exciting philanthropy events are planned for this summer including a football camp at Berkley High School.
During their first show at MSU, Silverstein and Tenaglia said they were sitting next to each other during the show and just looking at each other. They both knew in their hearts that if they put their talents and passions together, they could create something amazing. This was the beginning of their journey together to start a show that has not only made people laugh until they cry, but has also contributed to a very important cause.
Laughter is the Cure has put on performances at University of Michigan, Michigan State, and Berkley High School so far. But, for Silverstein and Tenaglia, this is just the beginning.
Posted-In: Berkely High School C.S. Mott Children's Hospital Jeremy Paczos Nick TenagliaEducation Crowdsourcing Success Stories General Best of Benzinga
View Comments and Join the Discussion!