Dow Jones Crosses 18,000 And 2 Stocks Are Hitting All-Time Highs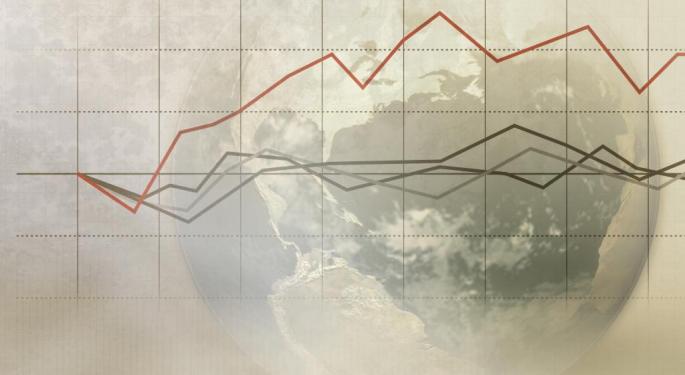 The Dow Jones Industrial Average traded above the 18,000 mark on Wednesday after briefly breaching the key level in April. Prior to that, the last time the index traded above 18,000 was in July of last year.
The Dow hit a historical all-time high of 18,188.81 last year and if the momentum in the equity markets continues, investors may anticipate a breach of this level during the summer months.
Meanwhile, two stocks represented within the Dow index achieved milestones of their own on Wednesday and hit new historical all-time highs.
UnitedHealth Group
Shares of UnitedHealth Group Inc (NYSE: UNH) were trading higher by nearly 1.5 percent and hit a new all-time high of $138.96. The company announced it plans on increased its quarterly dividend from $0.50 per share to $0.625 per share.
David S. Wichmann, president and chief financial officer, UnitedHealth Group, said in the company's press release, "This increase in our dividend results from the growth generated by our work to elevate our quality and customer satisfaction, while remaining focused on costs and value."
UnitedHealth's stock has now gained 18 percent since the start of 2016.
3M
3M Co (NYSE: MM) hit a new all-time high of $171.93 early Wednesday morning, but quickly retreated and was trading near flat on the day.
There is no company specific news that helped boost 3M's stock, although the company is scheduled to speak at Deutsche Bank's Global Industrials and Basic Materials Summit on Thursday.
Posted-In: David Wichmann Dow Jones Dow Jones Index Stocks Hitting All Time Highs UnitedHealthNews Intraday Update Movers
View Comments and Join the Discussion!