Everyone Involved In The Panama Papers Scandal In 1 Interactive Map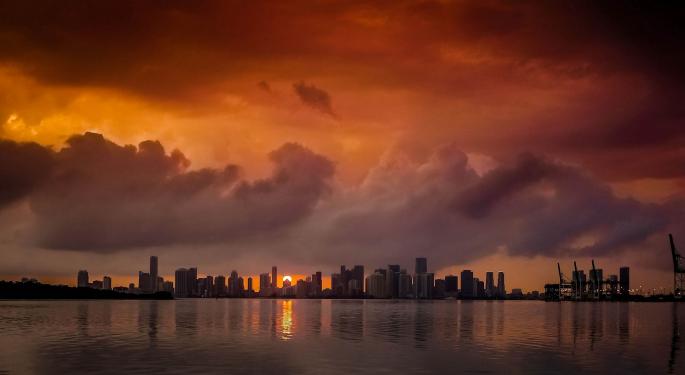 With its alliterative moniker, the Panama Papers scandal has brought to light a colossal calumny of massive proportions.
The gargantuan document leak published by the International Consortium of Investigative Journalists indicts a "clandestine network" including Russia's President Vladimir Putin, a FIFA ethics committee member and other individuals previously accused for corruption by the United States.
Millions
Over 11 million documents are included in the leak, spanning a period over 40 years. The documents are said to be connected to Mossack Fonseca, a Panama law firm, thus garnering the nickname "Panama Papers."
According to CNN's ongoing report of the document leak, there are 12 world leaders and 128 other political or public figures implicated within the documents. "In addition to allegations involving Putin and FIFA, the papers also accuse Iceland's prime minister of having ties, through his wife, to an offshore company that were not properly disclosed. The documents allegedly show Argentina's president did not correctly disclose assets when he was mayor of Buenos Aires," Jethro Mullen reported.
Related Link: The Market In 5 Minutes: April, Come She Will
Billions
From the ICIJ, the opprobrium cashes in at billions of dollars. "According to analysis, as much as $2 billion has been secretly shuffled through banks and shadow companies linked to Putin's associates. Bank Rossiya, identified by the U.S. as Putin's personal cashbox, has been instrumental in building a network of offshore companies. Dozens of loans, some worth hundreds of millions of dollars, sold between offshore companies for as little as $1 or less," ICIJ summarized.
"About 100 financial deals related to the network are described in the leaked documents," ICIJ reporters continued. "They are complex. Payments are disguised in various ways. On paper, shares in companies are swapped back and forth in a day. Documents are backdated. Questionable financial penalties are assessed. The rights to multimillion-dollar loans are sold between offshore companies for $1.
"In almost every instance, the result is the same: money and power moves in the direction of the network, to companies and people allied to Putin."
Related Link: Brazil From The Ground: What Right And Left Are Saying About The Crisis
Whispers Ahead Of The Leak
ICIJ revealed that there have been reports, primarily from whistleblowers, regarding Putin's "secret wealth." In addition to the whistleblowers, "various news organizations" have made observations about Putin's associates becoming enormously wealthy; "Yet a detailed picture of the hidden financial affairs of Putin's circle have remained elusive."
The documents have originated from Mossack Fonseca, ICIJ confirmed. "The records reveal what until now has mostly been the stuff of rumor: how Putin's cronies secretly conduct their business."
"The law firm's internal files show how minions and proxies created structures to hide and move the secret wealth. The records include email correspondence, bank account forms, loan agreements, share transactions and passport scans. Dates, cash amounts and contract terms are detailed," ICIJ explained, elaborating the depth and breadth of the document leak.
Who All Is Involved
The interconnected web of people involved in the scandal as revealed by the Panama Papers is more than complex. It's byzantine and multifarious. It involves countries in every quadrant of the globe and a ridiculous amount of institutions and individuals.
Brian Kilmartin, editor of digital production for Irish Times, has created an interactive visual to represent just how convoluted the leak's information is.
Titled "Panama Papers: Where The Money Is Hiding," the map looks like a chicken pox-inflicted world, dotting "companies in Mossack Fonseca database 'connected' to a particular country by address. The data also shows clients, beneficiaries, and shoreholders by country."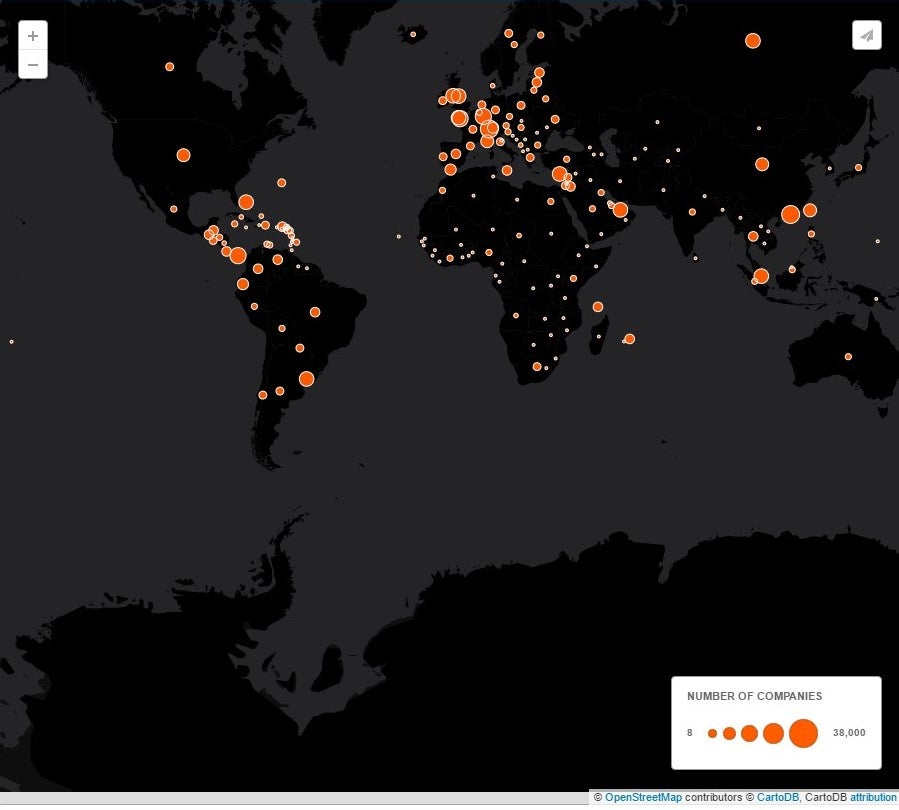 For an interactive view, click here.
View Comments and Join the Discussion!
Posted-In: Bank Rossiya Brian Kilmartin cnnNews Legal Events Global Markets Best of Benzinga