Tech, Political Figures Draw Battle Lines Over Apple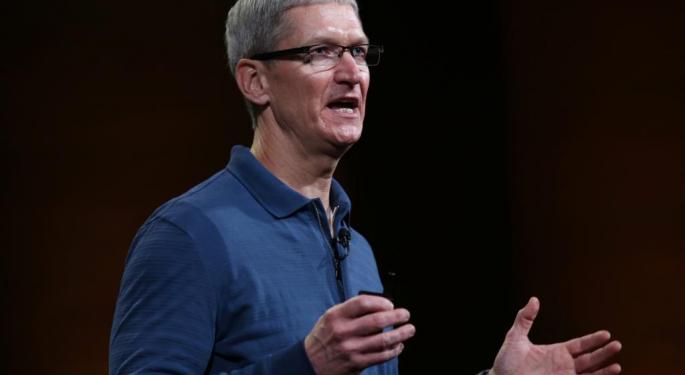 Apple Inc. (NASDAQ: AAPL)'s decision to not comply with a federal judge's order to de-encrypt an iPhone used by a suspect in the San Bernardino shootings in December sparked a storm of debate across the financial and tech sectors.
Familiar lines in the security-versus-liberty debate were drawn, and some big names came to Apple's defense.
NSA whistleblower Edward Snowden tweeted that he was pleased with Apple's stance, but lamented a state of affairs that left the battle for citizens' right to privacy in the hands of a corporation rather than the people.
Investor Mark Cuban wrote a 1,200 word blog post Thursday defending Apple's actions, warning against a "slippery slope" of FBI intrusion on citizens' rights.
Republican presidential contender Texas Senator Ted Cruz said Apple should comply with the judge's order. Cruz did not seem to think the FBI's decision would set a precedent.
"That's how the Bill of Rights operates, to say Apple, open this phone, not Anderson [Cooper]'s phone, not everyone's here, open this phone," said Cruz.
The White House agreed with Ted Cruz, possibly for the only time, with press secretary Josh Earnest arguing that the FBI is only asking for access to one device, according to Reuters.
The American Civil Liberties Union said in a statement yesterday that it would assist Apple in the legal fight against the U.S. government.
Finally, Donald Trump criticized Apple's resistance, asking Fox and Friends yesterday morning "Who do they think they are?" according to Mac Rumors.
View Comments and Join the Discussion!
Posted-In: Donald Trump Edward Snowden Josh Earnest Ted CruzNews Legal Top Stories Tech Best of Benzinga