Yahoo Or Buzzfeed? Snapchat Says Only One Knew How To Connect With Millennials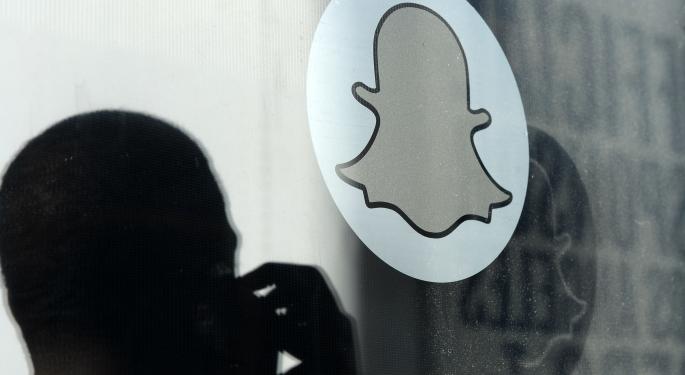 A few months ago, Snapchat removed Yahoo! Inc. (NASDAQ: YHOO) from its Discover section.
The app replaced Yahoo videos with Buzzfeed videos.
For those unfamiliar with Snapchat's Discover feature launched in January, the idea is simple. When users tap on the Discover button, the app offers "a new way to explore Stories from different editorial teams," like CNN, Comedy Central, Vice and ESPN. Each channel includes videos and pictures from the chosen publisher.
Among these channels, users could also find Yahoo. However, this changed in July, when it was replaced by Buzzfeed, "partly because Couric didn't appeal to the young Snapchat audience," a recent Fast Company article explained.
A source explained that, "In Yahoo's case, Spiegel [Snapchat's CEO] kicked off the relationship directly with Katie Couric, but its global news anchor ended up being part of the problem. Most Yahoo content opened like an old-school news broadcast, with Couric sitting at a desk, reading into the camera, followed by a long cut to the Yahoo logo. Kids couldn't tune out fast enough."
Why did Snapchat did not chose Buzzfeed instead of Yahoo from the very beginning?
Apparently, Spiegel liked Couric. However, the big reason behind this decision was the lack of agreement between Buzzfeed and Snapchat regarding the degree of control over content that each one would have, sources said.
According to The Wall Street Journal, Buzzfeed CEO Jonah Peretti said the deal did not go through due to "creative differences."
Nonetheless, Snapchat spokeswoman Jill Hazelbaker assured, "Publishers have complete editorial control over their channels." It seems like Buzzfeed executives are also convinced about this: More than 20 percent of Buzzfeed's August traffic came from content views via Discover.
In a similar move, Snapchat also removed Warner Music Group (WMG) for iHeartRadio, citing its lack of appeal for Millennials.
Disclosure: Javier Hasse holds no positions in any of the securities mentioned above.
View Comments and Join the Discussion!
Posted-In: BuzzFeed cnn Comedy Central ESPN Fast Company Jonah Peretti Katie CouricTech Best of Benzinga