EPA Proposes Cuts To Methane Emissions At Potential Expense Of U.S. Markets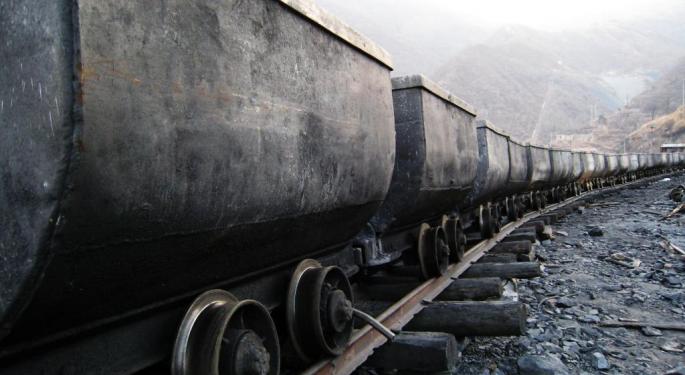 The U.S. Environmental Protection Agency proposed an aggressive plan to cut methane emissions on Tuesday. Such an initiative would be the first ever to limit the amount of methane in the atmosphere.
The agency is advocating almost a 50 percent reduction in annual emissions over the next decade compared to 2012 levels. Methane currently accounts for about 10 percent of U.S. greenhouse gas emissions.
The news comes just weeks after President Barack Obama announced an historic agenda to slash carbon dioxide emissions -- by far America's most heavily emitted greenhouse gas -- by 32 percent by 2030.
About Methane
The EPA estimates that the greenhouse effect of methane, despite its relatively short lifespan in the atmosphere, is more than 20 times as severe as that of an equivalent amount of carbon.
According to a policy paper released by the Obama Administration last year, there are more reasons to reduce methane emissions than just climate protection.
One of those incentives is economic. The administration argues that, since it is the primary component of natural gas, the methane not released into the atmosphere could be used for efficient power generation, heating, or manufacturing. Additionally, federally directed projects to implement the 10-year program would create jobs and spur investment in local economies.
Furthermore, according to the administration, cutting methane will help reduce ground level ozone, which contributes to smog. This development could yield several health and safety benefits.
The Strategy
The EPA will lead propose a multi-faceted approach to rapidly push down methane emissions in various industries.
Since last year, the Obama Administration has been working on introducing updated methane standards to new landfills. In addition, they're considering capture and sale or clean disposal of methane from coal mines on federally leased land.
The dairy sector (cows produce large amounts of methane in their digestive systems) and oil and gas industry would likely receive special focus as well.
According to the administration, any large effort to cut methane emissions would also require the development of more accurate measurement technologies and better modeling techniques.
The Markets
The EPA's push to reduce atmospheric methane could certainly have some important consequences for U.S. markets in addition to its implications with regard to the environment.
Peabody Energy Corporation (NYSE: BTU), the world's largest private-sector coal producer, was down more than 4 percent on Tuesday in response to news of the potential emissions standards. Methane accounts for fully 90 percent of emissions from coal mining related activities, according to the World Coal Association, so a proposed 40 to 45 percent reduction over the next 10 years would likely severely constrain the industry. "Coal is dead," PhilStockWorld.com founder Phil Davis told Benzinga.
But while coal could be the biggest casually, it probably wouldn't be the only one. Jim Samson, publisher of the Wall Street Informer, worries that such sweeping environmental legislation could have wider market impacts. "The EPA is taking onerous measures to serve a broader agenda at the market's expense," he said.
View Comments and Join the Discussion!
Posted-In: Environmental Protection Agency Peabody Energy CorporationCommodities Politics Economics Exclusives Markets General Best of Benzinga