Entrepreneurs Got Their Groove Back In 2014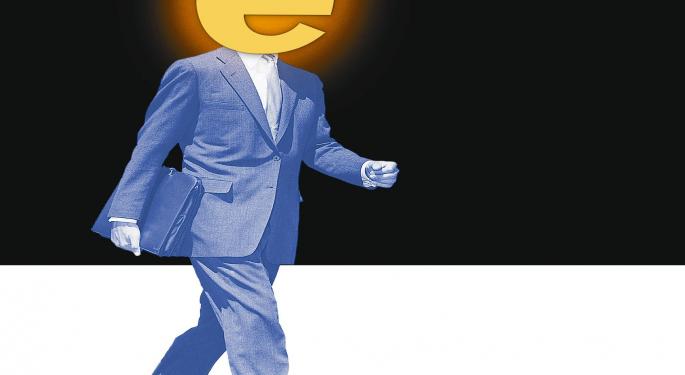 A report by the Ewing Marion Kauffman Foundation showed that entrepreneurs in the U.S. upped the ante in 2014, starting an average of 534,000 new businesses per month. That figure marks the first sizable jump since 2009, suggesting that the 'American dream' of becoming your own boss is back in style.
The Startup Scene
Last year was a great year for startups, with several promising new ventures cropping up across the country. Most notably was Yo, a simple messaging app that sends messages saying, "Yo" back and forth between friends. The app was released in April and made its way to the top of the U.S. App store ratings by the summer.
Social media wasn't the only space that saw new firms; 3D printing gained Mink, a custom makeup printing service, logistics saw Shyp, a company that picks up, packs and ships a user's packages, and online shopping saw the advent of Jet, a membership shopping site that is expected to rival Amazon.com, Inc. (NASDAQ: AMZN) once it is released.
Related Link: Have Startups Seen Their Heyday?
Immigrants Flock To Small Businesses
The Kauffman survey also showed that immigrant entrepreneurs were responsible for 28.5 percent of the nation's new businesses, a marked increase from just 13.3 percent in 1996. Latinos made up a large portion of that growth, though some economists say that could have been a product of the language barrier.
Although Latino businesses tended to be smaller, mom-and-pop stores that didn't necessarily generate a massive revenue, the boom in the Latino population is expected to continue spawning new business.
The Latino Startup Alliance, which was founded in 2011, has seen major growth across the country as more and more Latinos look to entrepreneurship instead of traditional jobs. The organization has helped support Latino technology startups by connecting investors and mentors with entrepreneurs, and will likely spur on growth in the startup space through 2015.
Posted-In: Ewing Marion Kauffman FoundationSuccess Stories Startups Small Business Markets Best of Benzinga
View Comments and Join the Discussion!