Avenue's Nashville Takeover Kicks Off IPO Sector This Week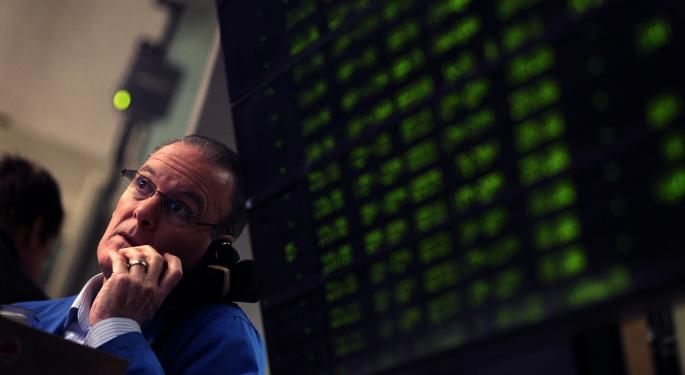 Avenue Financial Holdings Inc (NASDAQ: AVNU), the bank holding company for Avenue Bank, priced its 2.5 million shares Tuesday morning at $11.00 through underwriter Keefe, Bruyette and Woods.
A Look At Avenue
Founded in 2006, Avenue Bank has quickly grown into one of the largest banks in the Nashville metropolitan area.
Its growth has been entirely organic, with a 17 percent asset-compounded annual growth rate and a 20 percent loan CAGR from December 2011 to September 2014.
Avenue provides a range of financial services through five full-service banking offices, that include four retail branches and one mobile branch, which makes it the eleventh largest bank located in Tennessee.
The bank's growth strategy focuses primarily on commercial and private banking. With a lineup of products and services that compete with large, national competitors, the bank feels its competitive advantage is through its client service, culture, expertise of people, business efficiency and credit processes.
Avenue was ranked in the top three banks in Nashville for the last three years by voters and readers in the "Nashville Scene"'s Best of Nashville poll, even grabbing second place in 2014.
Market Potential
The Nashville metropolitan market consists of a 14-county area in Middle Tennessee with around 1.76 million people making Nashville one of the top-ten most rapidly growing cities in the country.
Avenue plans to make strategic acquisitions within or around the Nashville market that would involve business lines that add to its existing products and services portfolio.
Avenue focuses on building its bank through low-cost deposit relationships, fee income through value-added services and high quality credit loans. The bank's secondary market sales of both portfolio mortgages and SBA loans lend an extra income source to increase earnings.
Avenue plans to bolster its wealth management service to further grow its noninterest income.
Related Link: IPO Alert: Biotech Investors Should Watch Advanced Accelerator's New Drug Lineup
Relevant Finances
Net interest income continues to rise year-over-year. Net interest income for December 2014 was $23.9 million compared to $23.5 million for December 2013. The bank attributes this positive increase to balance sheet growth and an increase net interest margin of 12 basis points from 3.36 percent to 3.24 percent.
Net income increased to $4.2 from 3.2 million for the nine months ending September 30 over the same period the previous year.
The bank's total assets were $993.3 million in December 2014 compared to in $889.6 million in December 2013. The increase in assets year-over-year is attributed to a $120.5 million increase in loans. During that same time, the bank added nearly $100 million in deposits to the balance sheet.
Earlier this year, County Bancorp Inc (NASDAQ: ICBK) went public on January 16, pricing at $15.75. Its first day closed at $17, an 8 percent return. Currently, the stock trades above its opening price. A strong economy and low efficiency ratio contributed to its positive return.
Experienced Management Team
The bank brings to the table a well-experienced management team with large financial institution backgrounds in commercial, retail and private banking; credit administration; mortgages; human resources; marketing and bank operations.
All four members of the executive management team have worked together since the bank's founding in 2006 and are intimately familiar with Nashville's banking industry.
Founder and CEO Ron Samuels has over 30 years of banking experience in Nashville. Kent Cleaver, serving as the president and COO, is a 37-year seasoned banking veteran in the state and has previously run commercial banking operations at regional and national banks.
Pricing Info
Proceeds will be used to redeem Series C preferred stock to transfer the balance for general corporate purposes, to support balance sheet growth, acquire other banks or financial institutions and maintain capital, liquidity and bank ratios.
Underwriters for the offering are Keefe, Bruyette and Woods, Sandler O'Neill + Partners, and Sterne Agee.
Related Link: Checking In With Easterly, The REIT IPO That Debuted On A Bad Day For Real Estate
Other Offerings For The Week:
Tuesday, February 10
Wednesday, February 11
Thursday, February 12
Friday, February 13
Disclosure: At the time of writing, the author holds no positions in the mentioned securities.
View Comments and Join the Discussion!
Posted-In: Avenue Bank Keefe Bruyette and Woods Kent Cleaver Nashville ScenePreviews IPOs Top Stories Trading Ideas Best of Benzinga