What You Need to Know About The Burger King/Tim Hortons Deal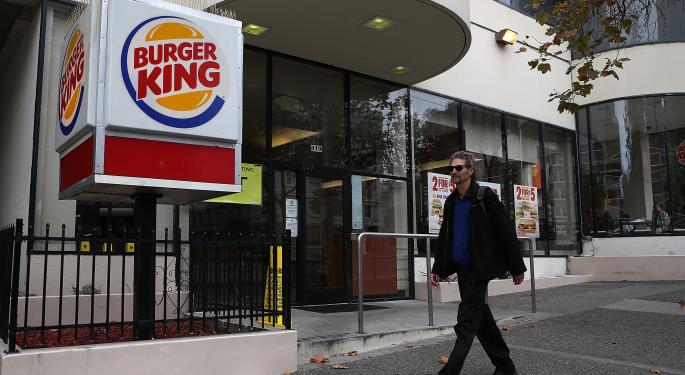 Fast food giant Burger King (NYSE: BKW) is going shopping north of the border, buying Tim Hortons (NYSE: THI), Canada's most popular coffee and doughnut chain. If the merger closes it will Tim Hortons' second combination with an American fast food icon; it was at one time owned by Wendy's.
The deal would establish a North American fast food juggernaut--the world's third-largest "quick serve" restaurant chain--with a market capitalization around $18 billion. A quarter of the financing is being provided by Warren Buffett, who will receive lucrative preferred shares but have no role in managing the company.
A Favorable Tax Situation
The new restaurant conglomerate would have its headquarters in Canada, which is a boon to the American side of the deal because of Canada's lower corporate tax rate. Structured as a "tax inversion transaction" for Burger King, the deal moves the American chain's legal home base out of the United States, although Burger King will continue to be run from Miami.
Related Link: 5 Billion-Dollar Companies That Got Personal With Bankruptcy
Unpopular With The White House
Burger King is far from the first or only American company to do a tax inversion deal. Inversions are done specifically to avoid U.S. taxes, which are typically significantly higher than most other countries', including Canada. Inversions also reduce or eliminate taxes on money earned and held outside the United States.
Unsurprisingly the U.S. government does not look favorably on companies that do tax-avoidance deals. President Obama recently remarked how this latest trend of American companies moving their headquarters to foreign countries demonstrated what he called a "herd mentality."
Not all companies go through with contemplated inversions; Walgreen's backed out of making a similar deal with a large pharmacy chain in Europe, stating that following through on it would not be in the best interest of its shareholders over the long term.
Majority Ownership Maintained
Majority ownership of Burger King will be retained by Brazil-based investment firm 3G Capital, with the remaining common stock owned by current shareholders who of Burger King and Tim Hortons. 3G Capital bought Burger King in 2010 for just more than $3 billion as a means of keeping the then-struggling restaurant chain afloat. In 2012 3G took the company public again but hung on to almost 70 percent of the company's shares.
The two restaurants will maintain their individual branding, but the newly created corporate entity will take advantage of their collective corporate services. It is expected that Burger King's extensive experience with developing a global restaurant brand will help Tim Hortons efforts to establish strong growth in various international markets.
Posted-In: 3G Capital Burger King M&A Tax InversionRestaurants Top Stories Trading Ideas General Best of Benzinga
View Comments and Join the Discussion!