Is Transocean Partners The Yield-Producing IPO To Buy?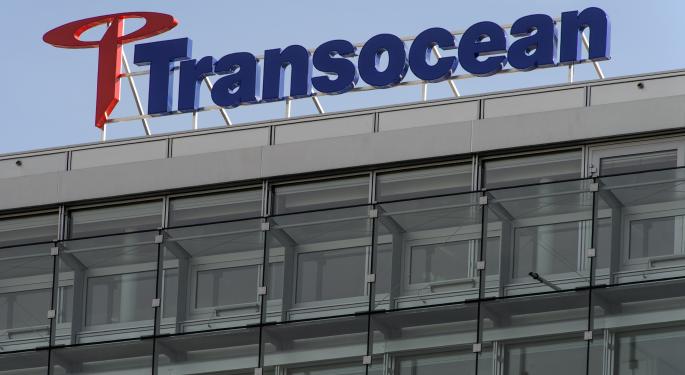 Transocean Ltd (NYSE: RIG) is spinning off three of its rigs to Transocean Partners LLC.
Transocean Partners will receive 51 percent stakes in three vessels, Discover Inspiration, Discover Clear Leader, and the semi-submersible Development Driller III. Transocean will maintain the remaining 49 percent, non-controlling interest.
Relationship With Transocean
Transocean Ltd is an international offshore oil and gas well driller, operating or holding interest in 77 rigs. Transocean's size and international exposure provides strength to Transocean Partners. According to a recent S-1 filing, the company believes the relationship will "provide us with access to leading international energy companies, as well as suppliers."
"Transocean's operational and managerial expertise will enable us to compete more effectively for contract opportunities," it continues.
Related: Advanced Drainage Systems Looks To Overcome Uneven Financials
The relationship also grants Transocean Partners first rights to buy Transocean's stake in its rigs should it decide to divest. Transocean Partners will also have the right to buy at least 51 percent interest in six deep-sea drilling rigs currently under construction. Transocean will pick when and what rigs will be for sale; however, the offering must occur within five years of Transocean Partners' IPO.
The Business
Transocean Partners' business objective is to generate a consistent cash flow through operation of its fleet of rigs. To accomplish this task, the company intends to acquire stable, safe oil-producing rigs that will support its intention of growing its quarterly cash dividend for investors.
Currently, the company believes it is in a position to be able to meet its stated objective by maintaining long-term contracts with customers. The current average contract term is 4.1 years. According to its S-1 filing, the company "believes these agreements will enhance cash flow dependability and predictability, providing us with the financial stability we needs to make cash distributions."
Upon closing its IPO, the company will be financially flexible to work out future acquisitions and will have the means to do so. A $300 million undrawn revolver will be available for use in executing its acquisition and expansion plans.
Transocean Partners is currently well capitalized. Over the preceding two years, net income has been positive, earning $255 million in 2012 and $189 million in 2013. The decline is most likely because of a temporary decline in revenue efficiency during 2013.
As of March 31, 2014, the company is operating at a level not previously seen, with 100 percent of rigs operating at a 98 percent revenue efficiency.
Deal Review
Transocean Partners will be issuing its $350 million IPO through Morgan Stanley and Barclays. According to its S-1 filing, it will offer 17.5 million shares between $19 and $21 per share.
Disclosure: At the time of this writing, the author holds not positions in the mentioned securities.
View Comments and Join the Discussion!
Posted-In: deep ocean drilling deep-sea oil exploration energy off-shore drillingNews Commodities IPOs Markets Best of Benzinga