Privacy And Security Reigned Supreme At WWDC 2014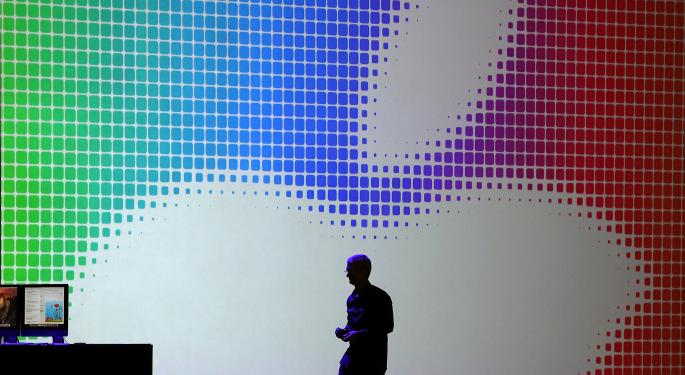 Apple (NASDAQ: AAPL) received a lot of hype at the Worldwide Developers Conference this year, both for what was announced and for devices that were mysteriously absent.
Some analysts were pleasantly surprised, but tech reporters took note of the fact that the iWatch and MacBook Air with Retina display were nowhere in sight.
This conference wasn't built to excite consumers, however. It was designed to light a fire under the development community.
Morgan Reed, the Executive Director of The App Association (an organization that represents more than 5,000 small- and mid-sized software companies), was fairly impressed with the event.
"On the developer side, it was very clear that Swift got one of the loudest cheers in the audience of the entire presentation," Reed told Benzinga. "I think it's got a lot of promise. I think it's very tightly integrated. It looks like it's far more intuitive than Objective-C, so I think they're trying to get a new crop of developers in the front door, and they're doing so through Swift."
Related Link: Is Former Adobe CTO Kevin Lynch Behind Apple's 'Swift' Programming Language?
Swift may have impressed attendees, but the overall message toward privacy and security could be even bigger.
"I think as far as the big takeaways that I was surprised by, I think there was a very clear message that privacy and security is something that is important to the consumer," said Reed.
"Normally at a developer conference…privacy and security are something that's said on page 10, not on page one. At this conference, you saw [Apple CEO] Tim Cook and others lead on, immediately saying [that] privacy and security matter, that they care about it, and they believe it's important to consumers."
In addition to WWDC, Reed spoke about how Apple and other tech companies have sponsored The App Association's education efforts. He said that these firms (Microsoft, Facebook, BlackBerry, to name a few) provided the funds to send developers to various conferences.
"[Attendees could] talk to people about what they need to do in order to do a privacy policy, what they need when they're thinking about moving into these newer spaces like enterprise, health and education," Reed concluded.
Disclosure: At the time of this writing, Louis Bedigian had no position in the equities mentioned in this report.
Posted-In: comments Morgan Reed swift The App AssociationTech Best of Benzinga
View Comments and Join the Discussion!