Senate: Unqualified DHS 'Watchdog' Improperly Catered To DHS Bigwigs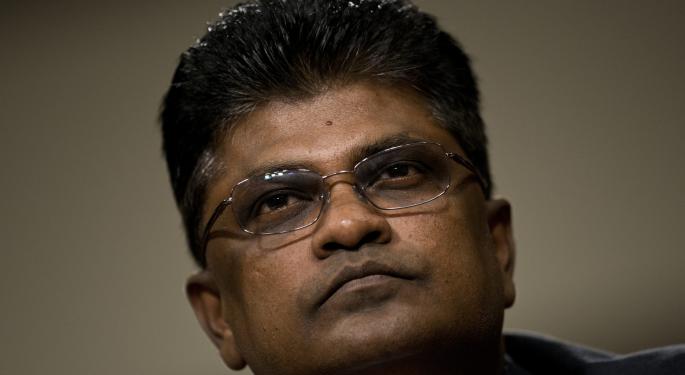 Charles Edwards, the Acting Inspector General of the Department of Homeland Security (DHS), was worse than a silent, toothless watchdog, according to a report released Thursday by the Senate Subcommittee on Financial and Contracting Oversight.
Perhaps most importantly, the investigation found Edwards "directed reports to be altered or delayed to accommodate senior DHS officials."
Edwards's apparently didn't understand his job, which is to "deter, identify and address fraud, abuse, mismanagement, and waste pf taxpayer funds invested in Homeland Security." The report says he "jeopardized the independence of the [Office of Inspector General (OIG)]" in part because he didn't understand "the importance of OIG independence" and he frequently communicated with, and developed "personal friendships with senior DHS officials."
Perhaps Edwards didn't get it because "Unlike most IGs, Mr. Edwards does not have experience conducting audits, investigations, or inspections, the three main types of work conducted in an Office of Inspector General."
See also: Ocwen Investigated For Self-Dealing at Homeowners And Investors Expense
Maybe that's why he kept people running the agency he was investigating in the loop about his work: "Mr. Edwards frequently communicated with both the DHS Chief of Staff and the DHS Acting Counsel...offering updates on investigations and audits."
Edwards' apparent lack of qualifications for his job may also explain why he used DHS lawyers for advice instead of the OIG's. After all, the report explains, "By law, an IG can only obtain legal advice from his own or another IG's counsel. This restriction recognizes that legal advice from an agency's General Counsel compromises the independence of the OIG."
Edwards' apparent confusion about his relationship with DHS also included allowing the department unusual power to affect the content of OIG reports and audits. The report discusses allegations relating to five reports and audits, substantiating many of them. An interesting example was a report relating to the Transportation Security Administration's use of 'Advanced Imaging Technology.'
DHS wanted information added to the report that would increase its classification status and restrict its distribution. The Assistant IG for Audits objected, because the: "additional information does not change the audit conclusions or recommendations and should not be included in the report."
The AIG went on to state that TSA had the draft report for 124 days and "the fact that they are sharing it [the addendum forcing the increased secrecy] at this date makes it obvious that they are trying to derail our report and minimize our findings."
Nonetheless, Edwards added the information, and thus limited the distribution of the report.
The investigation didn't substantiate allegations that Edwards engaged in retaliation against his employees, but noted the employees shared a "widespread belief that Mr. Edwards engaged in those actions and that belief contributed to an office environment characterized by low morale, fear, and general dissatisfaction with Mr. Edwards' leadership."
The report further acknowledged that there"was an appearance that at least some decisions were retaliatory."
The report also contains sleezy details like, "Mr. Edwards also did not recuse himself from audits and inspections that had a conflict of interest related to his wife's employment" and about how Edwards used DHS staff for his personal business, like working on his Ph.D and helping with PowerPoint presentations for a class he taught as a side job.
But that's small potatoes compared to the obvious questions the report raises, such as: Who gave Edwards this job? How unusual is it for Inspector Generals to be unqualified people who are pals with the people they are supposed to be holding accountable? What has the public failed to learn -- and what has DHS gotten away with -- because it lacked an experienced, independent Inspector General?
Posted-In: Charles Edwards department of homeland security Office of Inspector Geneal SenateNews Politics General Best of Benzinga
View Comments and Join the Discussion!